Organic traffic is one of the most profitable, valuable, affordable and effective channel for customer acquisition and growth. However, not every marketer or business is adept at increasing the visibility of their site on Google. To achieve consistent success in SEO, you need a technical mindset, expertise and practical knowhow developed over time, and specialist training.
Google's Experience Expertise Authoritativeness Trustworthiness EEAT framework is central to modern SEO and organic visibility. Google has admitted that the most important factor here is trust – and links form the basis of trust in its search algorithms.
Therefore, link building is and always will be an integral part of any brand's overall SEO strategy. A link building "strategy" is simply an understandable and workable plan for earning, building, buying or mining links.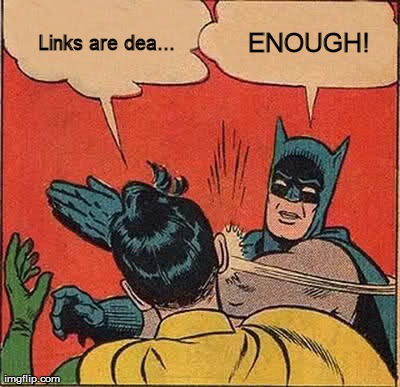 But making any plan "workable" is not so straightforward as it seems. At Serpzilla, our experts often get a lot of questions such as:
How many links do we need to overtake competitors and reach the top of Google?
What kind of links will help increase organic traffic?
What are the parameters to keep in mind while building links?
Where and how do we find contextual links?
Answering these questions will help you create a strategy based on technical and mathematical precision, not just advice from human experts. Link building is the rocket fuel that takes SEO to new heights. And if your rocket runs out of fuel, it will crash and burn at 9.8 m/s2.
In this post, I will help you understand how to create a link building strategy, dissect why competitive analysis is important in link building, how many links you need in all and which pages they should lead to. Let's use the example of htts://typeset.io as an example. Our goal is to try and get it ranked in the top 5 for the keywords "APA citation" and "APA citation generator." I'll also make use of the popular tool suite Ahrefs for further SEO analysis. So, let's begin…
Have Fundamental SEO Checks in Place
Before you go to battle with the intent of dispatching your competitors out of the SERPs, you need to take some preliminary steps and put a few SEO best practices in place.
Your semantic core – the complete list of keywords for which you aim to rank – should be put together.
You should have clustered your semantic core, and mapped the clusters to key "intents."
You need to set up site visibility and position tracking of all your keywords on a daily basis.
The whole site should be technically optimized for SEO.
Pages or Sites?
Before you dissect your competitors' backlink profiles, you need to understand the difference between links to the homepage and links to internal pages that closely match the search intent. Both of these concepts will play different roles in your strategy.
Links to the homepage (usually about 50% to 70% of your total links) increase the trust and authority of the site as a whole, increasing the overall ranking and visibility for all pages and keywords in general. In simple words, they increase the domain authority of a site.
Links to a specific page serve to improve the rankings of that page for the set of keywords you've chosen for it and used as anchor text for the links.
Your competitors differ for both of these approaches.
For the homepage, you need to identify competitors who are targeting the whole industry you operate in. Their keywords will have significant overlap with yours and they'll be successfully ranking for most of these keywords.
The competitors ranking for keywords associated with the set of pages you've chosen to promote will be different. You'll have to compete with them on specific keywords and goal-based search intent.
Page Analysis: Battle of Search Intents
As I said earlier, let's take the example of the page https://typeset.io/citation-generator/apa-28t1c and two keywords APA citation and APA citation generator associated with it.
I went on to do a comprehensive Google search for these terms (from different devices, logged out, and several times to get consistent results) and then got a list of pages that occupy the top 5 positions:
Note that I referred to actual Google results to determine my competitors – I didn't rely on those thrown up by SEO tool suites such as Ahrefs and Semrush. The tools are not accurate every time and they might use different methods or metrics to establish who your competitors are. It takes very less effort to do that yourself and gives you the assurance that you started out on the right track. We're going to use the tools for analyzing these competitors' backlinks anyway.
First, a small gift for our readers – here's the template developed by our in-house experts use to do a complete backlink analysis and run a comprehensive link building campaign. Our CEO Sergey Pankov recently showed off these templates at his SEO workshops in Ahmedabad and Bangalore. Feel free to download it and customize it for your own use. If you're doing this for your site as you read along, make a copy for yourself and follow the steps.
The next step is to run each of your competitors' sites through Ahrefs, find all their referring domains, and extract all the dofollow links they have. Why only dofollow links? Because by Google's own admission, nofollow links do not pass any link juice or weight. You don't want ineffective links, do you?
Download this list from Ahrefs for each of your competitors and put them in a tab of their own. Add historical data (for the last 30 days) as shown in the figure below, so you know which links have been acquired recently.

Historical data helps you gauge the growth rate of links. You need to match your link buying pace with that of other major players in your niche, so that your backlink profile and link building patterns appear natural and organic to Google.
The tabs with an "_a" suffix are summary reports while those with a "_p" suffix contain detailed data. You should see a table like this for the main summary:

This gives you a bird's eye view of where you stand vis-à-vis your competitors. In this example, you see that competitors have significantly more links than our site (the Delta or difference reflects this):

Ultimately, whether your number of unique referring domains matches your competitors' or not, the URL Rank – or UR, as Ahrefs calls it – should. This metric is Ahrefs' equivalent of Google PageRank and is the true measure of the amount of trust, authority or "link strength" that your page needs to rank well. You can see a clear correlation between the UR value and the quality and number of links various pages in your analysis have.
Remember: you need to go through the entire process described above for each of the pages you've chosen for link building. Each page in your set might have different competitors, and that's okay.
But what to do if you have a ton of pages you need to build links to?
Domain Analysis for Promoting Multiple Pages
When you want to rank multiple pages on your website, it makes sense to look at the competition as a whole. You can default to the list of competitors that Ahrefs or Semrush gives you, because these tools analyze the overall keyword overlap between your site and others and classify the sites having maximum overlap as your biggest competitors. This is fair logic to run with.
To find your competitors in Ahrefs, go to the Site Explorer section, enter your website URL in the box, and click on the Organic competitors option on the left side.
You'll see all your competitors, their DR, traffic, and other visibility metrics. It also shows you the common and unique keywords that each competitor ranks for that are probably relevant to you.

Your goal is to find the closest competitors for the keywords you're targeting at the moment. You can safely exclude branded keywords from this list. Let's continue with our example site and choose the top 5 competitors:
scimagojr.com
academic-accelerator.com
scholarsportal.info
citationmachine.net
indexcopernicus.com
Ahrefs is just one way to identify your competitors. You can use other tools or your own method to do so. Just remember that your goal is to take their place in the Google SERPs.
Further, it's important to select websites of businesses that are similar in nature and size to yours. Don't choose a large marketplace like Amazon.com or an informational site like Wikipedia.com even if they are ranking for most of your keywords. They are not your real competitors.
Once you've collected, categorized and filtered the competitor data for all your pages (and your domain), you have a clear idea of how many deep links you need for each page and how many links you need at the domain level. You know the exact number of referring domains to aim for. The template also lets you put your target links into Serpzilla's link buckets – Niche Edits and Guest Posts.

Targeting Multiple Intents
In this article, I walked you through creating a small-scale link building strategy – there was just one page targeting a couple of keywords for a single search intent in our example. But what if you have a large ecommerce website with 10,000+ SKUs and 10,000+ keywords in your semantic core? In this case, your keyword clusters will be built around product categories and not individual products. The category pages will be your "hub" pages and your site structure will look like this:
That said, if you have specific bestselling or priority products to focus on (such as an iPhone 14), you could do the same analysis for them.
As You Sow, So Shall You Reap
Given you get all this analysis right and put in sustained effort, the outcomes that actually move the needle are:
If you score better than your competitors on these parameters, you're sure to outrank them sooner or later, provided your technical SEO is sorted out and the quality of your content matches theirs overall.
Granted, links aren't the only factor that lead to SEO success; we strongly recommend your content follows EEAT guidelines to a T. However, links remain the top factor that help you rule the SERPs – your link building strategy can make or break the organic visibility of your website. All you have to do is stick to it, and ultimately, you'll leave your competition far behind.