SEO is a field filled with uncertainties.
Why? Because Google, the primary search engine of the world, is always evolving. As we speak, there are tumultuous changes underway in how Google returns and displays results – mainly due to the influence and integration of AI and ML in the search algorithm.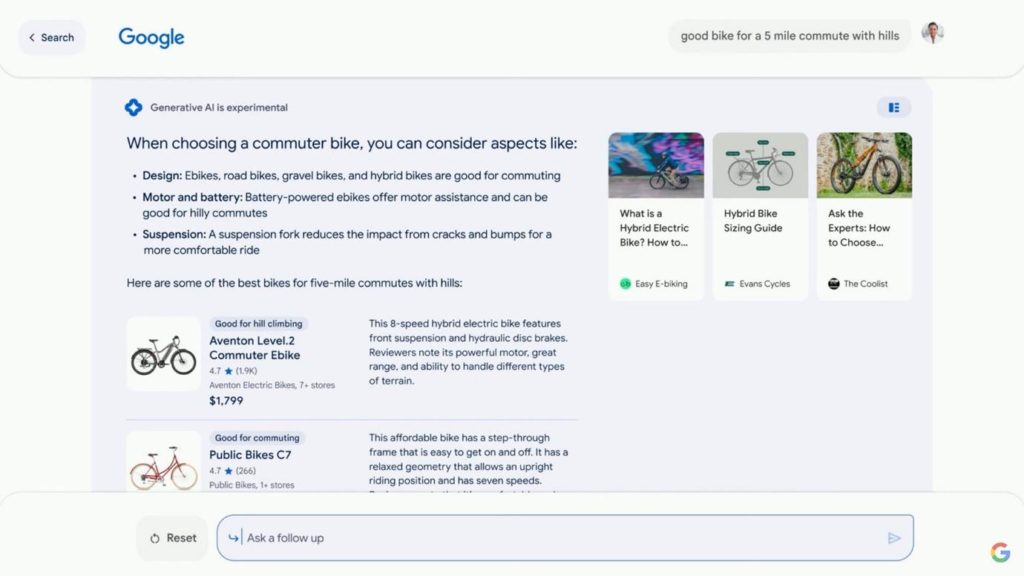 But the reason for Google's constant evolution is not just technology.
Consumer behavior and needs are also changing. New industries and markets are constantly being destroyed and created. And Google is taking note of all these wider changes. That is why it has different features and ways of displaying results (such as Q&A, maps, entities, and business profiles) – to give users the information they really want and in a format that makes it easy to consume that information.
In order to maximize the organic traffic that you get from Google, you need to engage users on the search results pages itself. You need to use these features wisely and optimize your business to not only be visible in different formats but also engage searchers in each of them.
For example, if your company provides local services in a specific region, then you need to show up on Google Maps with the correct contact details. Or, if you are a publisher, then your content should be optimized to appear in answer boxes whenever someone asks a question relevant to your niche.
There are a lot of factors at play here, including the relevance to the query, structural integrity of data, and quality of content. How do you match all of these factors? We've identified 10 different areas that you can tweak (or optimize for) in order to increase your visibility on Google.
Brand Logo
Your logo is important to your brand, but how you present it to Google is equally important. The logo you set in Google Business will be seen by people in the knowledge graph or Google Business, along with your contact information.
The logo should be in JPG, PNG, SVG or WEBP format and its size should be at least 112×112 pixels (or in multiples of this size).
You need to be a hundred percent sure that your logo can be crawled, rendered and indexed by Google. Your brand identity and trust depends on it.
Text Content
While text answers have traditionally been the basis of search results, today it is very hard to reach the top of Google with only text content. There are two reasons for this. One, because the SERPs have become increasingly competitive – every company in every niche is creating detailed and in-depth content and articles. Two, the complexity of search queries has increased so much that just text might not be enough to provide a complete answer to the user's query.
Further, you need to consider the mobile version of the site. If you have many blocks of text on your page, it will make for hard reading on the small screen. It won't fit on the screen either, leading Google to believe that you don't provide good mobile usability or page experience.
Lastly, precision is very important. Long answers don't necessarily rise to the top. Rather, Google places importance on how quickly you solve the user's problem. For example, if someone asks "how many calories are there in an orange?" they expect an exact number and nothing more, right? That's what you need to provide if you want to top the SERPs.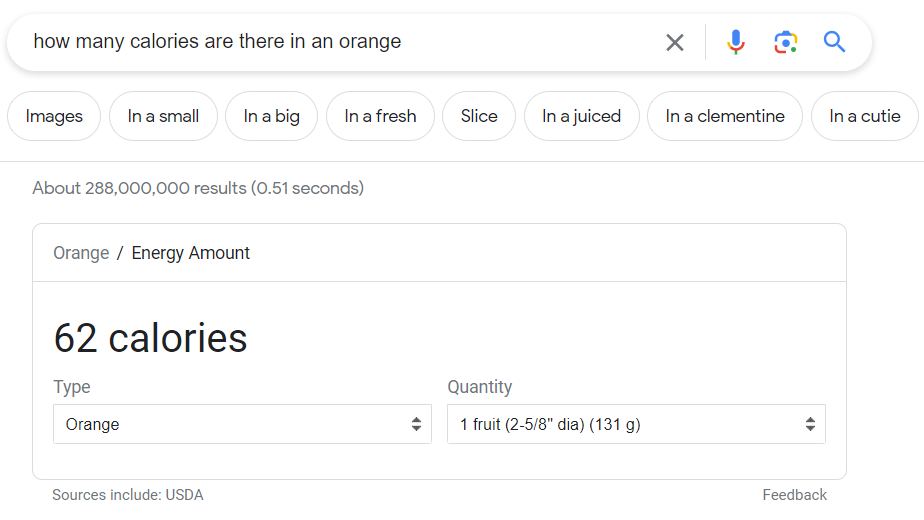 Video
Video is taking over practically every platform on the internet – including all social media networks. It is the fastest and best way to provide "snackable content" as Google puts it.
While Google owns YouTube – the biggest video-specific platform on the internet – it also promotes videos in appropriate queries in its main search results.
Creating videos to target your audience is a no-brainer. Remember to put as much meta information as you can along with your video. You can have an optimized title, description, schema markup and transcription as a bare minimum.
Local Business Cards
Local packs are one of the best means of communicating your contact information and work details to your customers.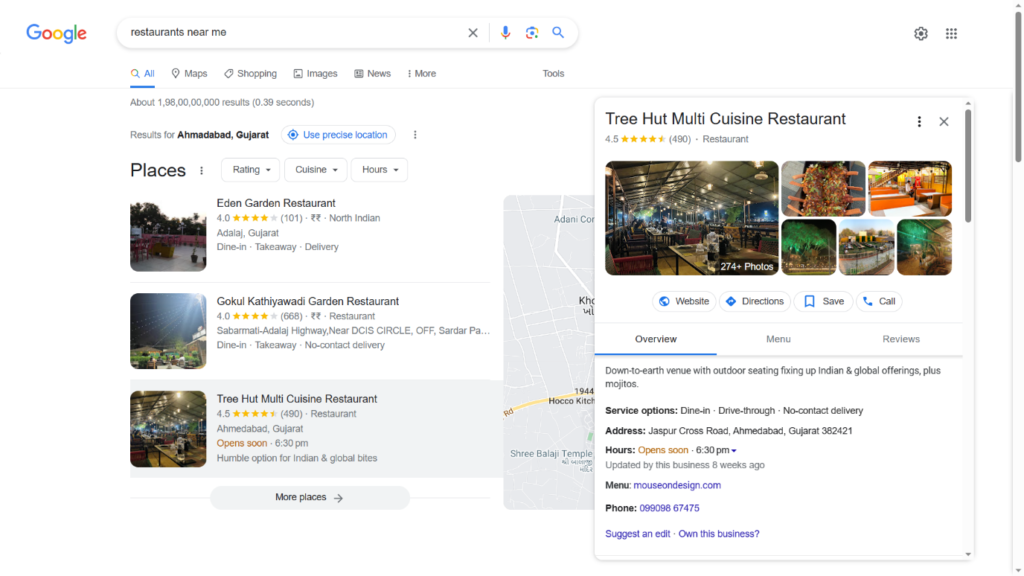 The more information you provide, the more screen space you get and the more interactive your local card becomes. For example, people can book a table in your restaurant directly from the local business card.
Plus, if you answer all the questions and reply to all the comments, Google will see your business as an active entity and associate it with all the entities mentioned in the comments and replies.
Carousel – Rich Results
Google shows results in a carousel format for certain kinds of queries – courses, movies, recipes, restaurants, podcasts, books and so on. The list is quite long but the left-to-right scrolling carousels are a great way to encourage users to look at multiple items on the list as well as interact with them.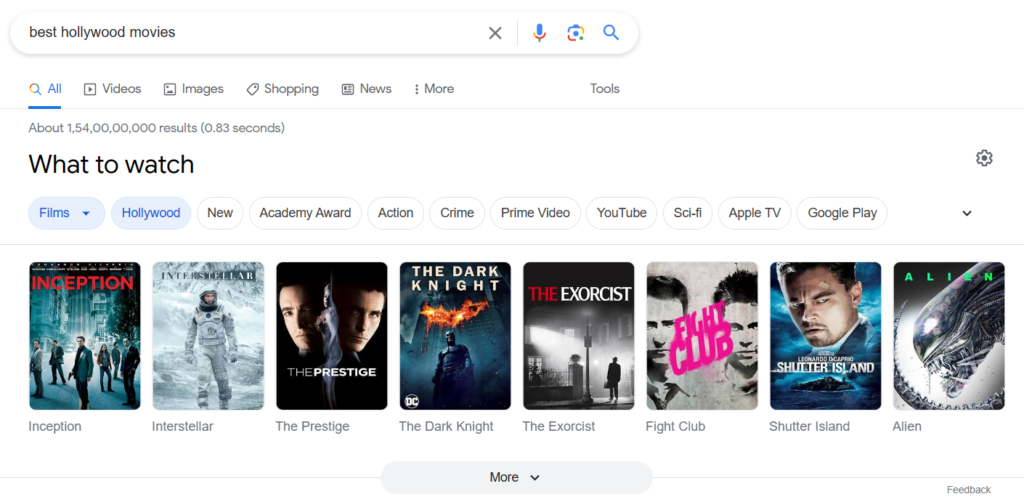 Google also provides specific recommendations on how to optimize your content to appear in carousels.
Carousel – Top Stories
The Top Stories carousel has a very specific purpose – to show the latest news items related to the query. While retaining the best features of the usual carousel, they can also be read by services like the Google Assistant.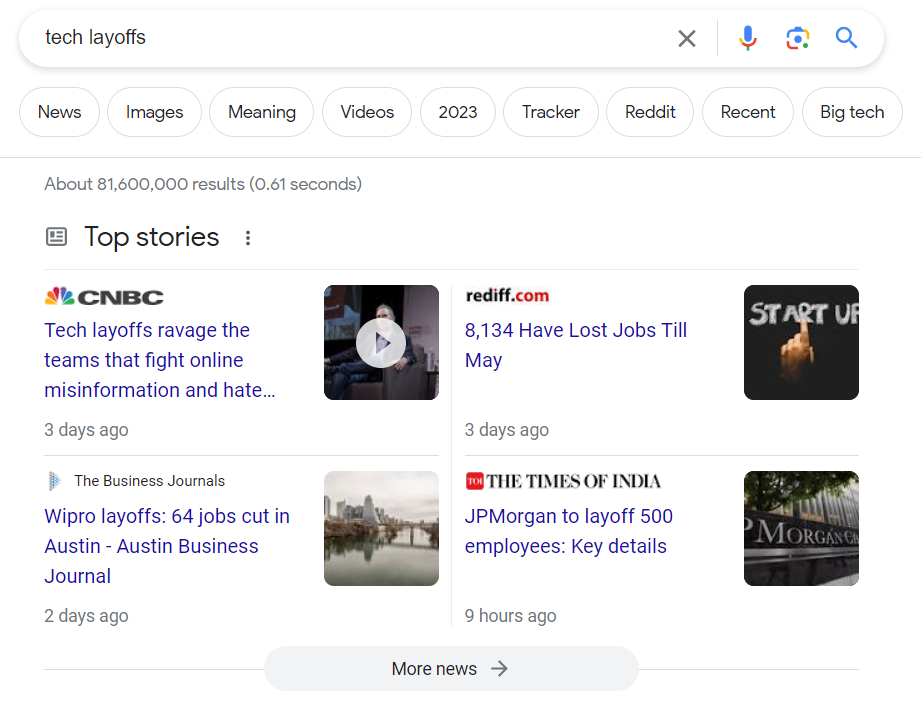 Again, you need to structure your page correctly and use the right sized images. This is 1200 pixels wide for AMP pages and 696 pixels for other pages. However, experts suggest that you use a 1200-pixel width for any and all pages.
 Featured Snippets
When you ask a question that needs a detailed answer, or simply can't be answered with Yes or No, you usually see a short paragraph of 50-60 words in a box. This is the answer box or typical featured snippet.
If you're a content publisher, getting more featured snippets in the SERPs can be one of the best ways of attracting more traffic.

For your content to appear in featured snippets, it needs to be highly relevant to the search query. It needs to explain the query using similar words. Creating content in the Q&A format will give you better chances.
As a long-term strategy, think what questions your customers would ask at each stage of their journey and attempt to answer these questions via blog articles or landing page copy.
Featured Snippets in Data Formats
Tables and lists are formats that are better-suited to displaying data-rich content. Google can parse your HTML code, convert the text into itemized lists and tables and display them in an easily-readable featured snippet to the searcher.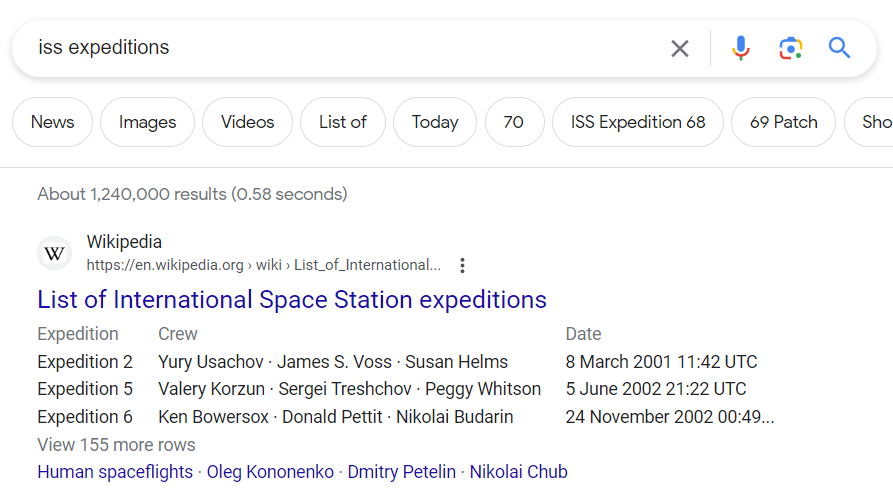 Review Snippets
Review snippets are displayed for products or services that are rated by buyers according to their usefulness. Google shows an excerpt of a review along with an average of the combined rating scores from many reviewers.
These are applied to different products, services or media (films, music, books and so on). If you work in any of these niches or your sales depend on reviews, you should definitely optimize your content for review snippets.
Events
If your site is related to a sporting or entertainment event (or any event in your industry), you should mark it up with the appropriate structured data. This will help you get featured prominently in the Google SERPs as well as Google Maps. It visualizes data for users and gives them an instant snapshot of the status or timings of the event.
Google Assistant also allows you to search for specific events and filter or summarize the results. If you update the data correctly on your site, it doesn't matter much if your event is online or offline.
Over to You
Google is always trying to make the search results intuitive, engaging and more accurate for users. At the same time, Google offers a lot of guidelines to help genuine content creators, brands and businesses use its various properties to the fullest and attract more qualified traffic to their sites.
All SEOs should closely study Google's rich results and structure their web pages to occupy prime real estate in the search results in order to derive the maximum benefits of these features. So if you aren't already working on this, NOW is the time to start.
An important warning: avoid going against Google's guidelines and using black/grey hat methods such as fudging reviews or adding content invisible to users. The Google algorithm will spot this sooner or later and once your business is penalized, it is very difficult to recover. Use your time, intelligence and efforts to make your content better and improve your technical SEO instead.
All said and done, leave no stone unturned in trying out strategies and tactics that help you get more qualified traffic from Google. If you have the will to do whatever it takes, you won't have to wait long for the results.