Healthy competition is what drives almost any market, propels development and improvement of services and products. Whatever niche you occupy with your online content, it is almost certain that there are others that are doing the same thing and aiming at the same target audience: your competitors.
Having competition is not a bad thing: the majority of your customers actually like it that way, they want to have a selection in whatever they consume, be it product, services or content. Staying afloat in such conditions helps you to find better ways to improve your product and reach out to your audience. That is why it is essential that you keep track of what and how your competitors are doing, so that you don't make the same mistakes they do and can capitalize on good findings and ideas they might have. And rest assured, they are doing the same thing.
When it comes to analyzing your competitors website content, aside from its quality, checking up their backlink profile is an excellent and very objective way to see if their SEO strategy works or not, if good domain authority sites link back to them or not. And, if that's the case, why do they link back to your competitors and not you. This analysis can give you a huge amount of data to work with in order to ultimately improve your SEO strategy and even your content. But let us take a closer look at the whys of analyzing competitors' backlinks and the hows of using this information.
The Benefits of Competitor Backlink Analysis
There are several important pieces of data you can find by analyzing your competitor backlinks. Utilizing this data can greatly improve not just your own backlink profile, but your SEO strategy in general and your content as well.
New link building opportunities
When you find who links to your competitors resources, you can greatly expand your own selection of potential backlink sources. Many of these will not link exclusively to your competitors only. It is especially true for review aggregators, bloggers who cover content in your field and various listings. Most of these are very solid backlink sources you can employ.
Avoiding competitor mistakes and using their good findings
A deeper analysis on your competitors' backlinks will give you precious insights into their SEO strategy, such as the types of content they create, and their targeted keywords. You will be able to see what works best for them and what doesn't work so well. If some of your competitors' posts, for instance, are more prominently linked, you can analyze them and find a pattern, be it good infographics or virality or a certain way of content presentation.
Finding your white spots and identifying areas of improvement
If your competitors do something that works for them and is not yet in your arsenal, their backlink analysis will clearly reveal it. You will be able to look at your own backlink strategy with a much more educated eye and see what you are missing, what is not worth the effort and what lessons you can take from your competition.
Get a good comparative picture of your website domain authority
From who is backlinking to your competitors' sites, and how much, it will be easy to compare their domain authority and yours.
4 Steps to Locate the Backlinks of your Competitors
Step 1: Identify your competitors
If you are looking into your competitor backlink strategy, you have probably already done that. But if for some reason you haven't, the best way is to use as many generic searches for your product on Google as possible and see what comes up. Try to only analyze competitors of your league or the one just above. If you are a small business selling your services or goods locally, a huge retail chain or an internationally delivering marketplace is not your competitor.
Below is the screenshot of Google's first SERP results coming after the sponsored ones for backlink analysis tools. It means that these have the best backlink profile for this query. And one of them even has two pages in the top four.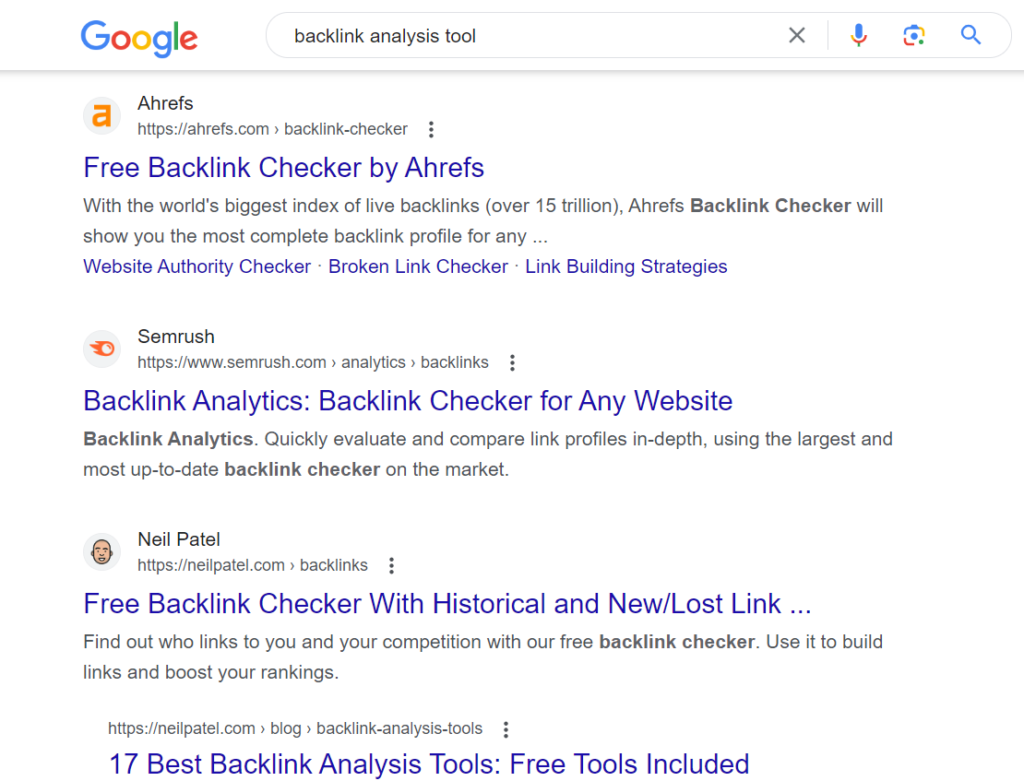 Step 2: Select the backlink analysis tool
Study the tools offered and select one or several. It is considered best practices to use several backlink analysis tools because all of them have their weak spots and strengths, and combining their analyses will produce the best result.
Step 3: Scour your competitors websites with backlink analysis tools
In this step, try to use a variety of approaches. Try for the whole resource, for their most important pages separately, for their most popular content as well, if you can locate it right away.
Step 4: Study the backlink report results
Study the provided results and look for patterns. Look for types of websites that link to your competition most heavily, anchor texts they use, weigh in the relevance and quality of each link, the sources domain authority, see what competitor pages are backlinked to the most.
3 Tools for Backlink Search and Analysis
Here's a list of 5 most popular tools which you can employ if you want to gather a comprehensive dossier about your competitors' SEO strategy:
Ahrefs Backlink Checker is widely acknowledged as one of the most extensive backlink databases in the industry. It offers an impressive stack of tools and provides not just backlinks, but analytics, such as numbers of referral domains, anchor text analysis, and sorts backlinks by type. Of course, there is a downside. As a premium segment tool, its full-feature version is expensive, and its crawlers are slower than you might want, missing up to 20% of all existing backlinks.
Semrush Backlink Gap tool
Semrush offers a solid comparison analysis between your site and your competitors' sites, thus doing a lot of monkey job tasks for you. It is also intuitive and provides excellent filter and sort instruments. However, its data is not always complete or up-to-date and its conclusions are often too generic to take them as direct advice.
Seo PowerSuite is a neat bundle of tools that is being rigorously developed and updated. Its creators market it as a one-stop solution for a majority of your SEO-related tasks. It has a relatively feature-rich free version and otherwise is quite cost-effective as compared to other tools. However, it's not cloud-based and requires installation and has quite a bit of a learning curve.
How Do I Use the Information from Backlink Analysis Tools?
Now let's talk about the analysis part. After you run your competitors through several rounds of backlink analysis tools, you will end up with a vast array of backlinks, sorted or not. What important knowledge can you derive from it? In short, a ton of it.
The tedious job of looking for patterns and similarities will reap generous results. So, what are we looking for?
Where are the backlinks coming from?
First, analyze the competitors' backlink sources. Are they valid sites of good repute and high authority? Are they sporadic forum posts and Quora answers? Check how diverse the sources are, does it look like your competitors purchase backlinks in bundles from shady sources and end up with having to pay for cleaning them up?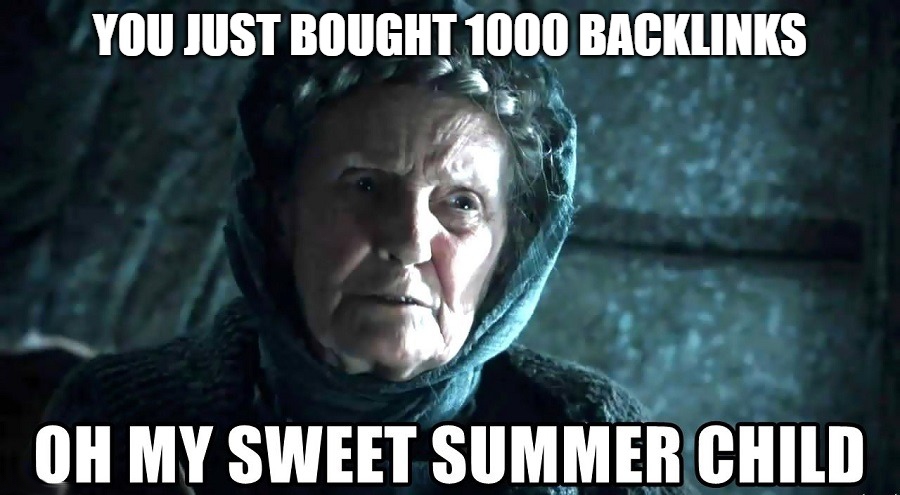 Look out for organic backlinks, native mentions, high-ranking sites and reputable domains like .org or .edu.
Now that you have your list of sources, you can draw a rough picture of your competitors' SEO strategy. An abundance of spammy, low-quality backlinks speaks of low SEO budgets and sloppy SEO strategy. A portfolio of diverse backlinks with a lot of link juice usually speaks of two things: your competitors have excellent content and / or good SEO strategy.
Usually you can tell if the backlink is paid for or if it is given freely because the source likes your content. If you find sources that you want backlinks from and don't have yet, find out what it takes to get one and set to work. If you can't tell by the look of it, whether your competitors bought this backlink, it means, this source is a keeper. Blatantly paid for integrations with bloggers, for example, don't engage their audience as much as their sincere recommendations (or those that pass as one).
What type of backlinks are they?
Does your competitor use sponsored, dofollows, nofollows? If you are opting for a cost-effective SEO strategy, dofollow links would be the ones you'd be specifically interested in. A large quantity of nofollow links in your competitor profiles will just tell you that they are pouring large amounts of money in pay-per-click ads.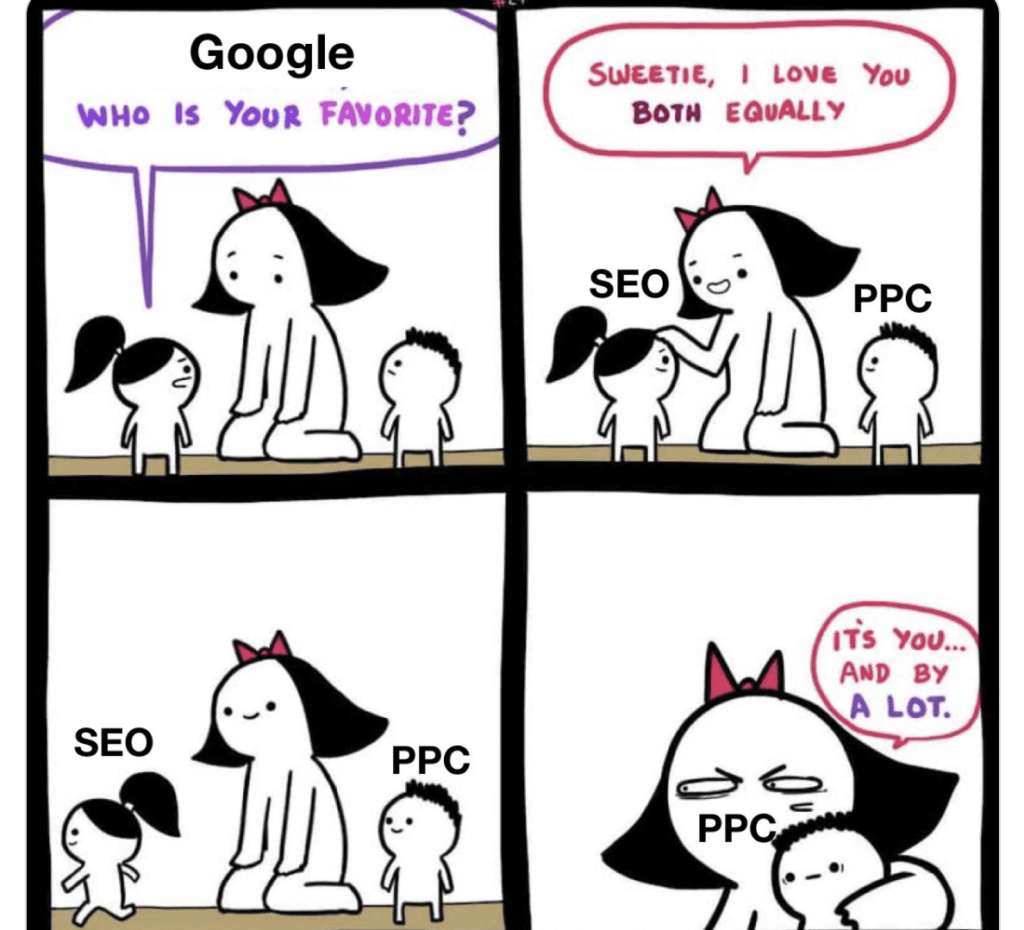 What is your competitors' most linked content?
This is an important aspect of understanding your competitors' success and defining your areas of improvement. Check the content that is most heavily linked to, especially, if there is an abundance of organic links to it and see what makes it special. Is it a viral post? A greatly useful piece of information? Is it a one-time occurrence or is your competitor capable of producing such pieces of content on a regular basis? Answers to all of these questions can help you define what it is that your content lacks, and understand what to improve in your own content strategy.
Compare your backlink profile and that of your competitors'
This is where you check how much you have done in building a backlink profile against how much your competition has done. Define all the blank spots and understand the whys of them. Think about how you can fill them and if you can't (for example, your PPC budget is much more modest), think of what you can do as an alternative. If you see that your competitors outweigh you because your SEO budgets are incomparable, it's important to understand that you are competing out of your leagues in this case. However, if you see that your competition has plenty of quality backlinks while clearly having low SEO budgets, it's high time you scrutinize what it is that makes their content so nice.
7 Actionable Tips for Link Building in Your Strategy
It is important not to just be on the lookout for what your competitors do, but always monitor and fine-tune your own backlink building strategy, trying out what works best for you. Here are some tips that will have an almost immediate effect if you use them to improve your backlink building strategy.
Replicate your competitors' backlinks
If a resource links to your competitors and not you, it's very rare that it's because they have some kind of an exclusive agreement. It could be a review aggregator or a blogger who writes about your domain. In most cases, they would be happy to link to you as well and will give you the same conditions they gave to your competitors.
If you simply found a resource your competitors use that you haven't used before, don't hesitate to capitalize on it as well.
Utilize broken links
One thing that backlink tool analysis can give you is the list of broken links to your competitors. It could be deleted blog posts or site restructures they forgot to fix the links for. You can reach out to backlink sources and offer to replace the broken links with links to content on your site.
Update your own backlinks
Use the backlink analysis tools to find backlinks that no longer lead to your site or are broken. Reach out to the link owners and ask them to update the links.
Revisit your content strategy
Analyzing your competition backlinks can give you crucial insights about your competitors' content and how well it is received by your target audience. Creating quality content on a regular basis is one of the most important sources of organic backlinks that will increase your visibility and domain authority.
Cooperate
There are plenty of coop opportunities out there that help you build a diverse backlink profile specifically for your niche. Look into guest blogging opportunities, influencer integrations, joint actions such as giveaways, negotiate about cross-linking and generally built as many horizontal and vertical relationships in your sphere as possible.
Employ only reliable backlink building tools
Buying cheap backlink bundles may leave you with a mess of spambot-generated social media or forum posts that will take a lot of resources to clean up and may downright ruin your SEO efforts. If you intend to automate your backlink building, use only reliable tools.
Interact with your audience
Good audience interaction allows you to build the kind of customer loyalty where people start mentioning you just because they like the experience they have with you. It may not start from much, word of a mouth tends to spread quickly and is by right called the best advertisement.
Conclusion
Analyzing your competitors' backlinks is a crucial part of building your own SEO strategy. It helps you understand what they do better than you, what mistakes they make that you should avoid and what you can do to improve your backlink profile and content strategy.
Backlink building is a process that can be augmented by using good analysis, search and link building tools.
Serpzilla is the world's largest link building platform where you can automate your link building and use only good-quality sources that will boost your backlink profile and add up to its diversity and credibility.