The importance of tools in digital marketing and link building cannot be underestimated.
In fact, we've published multiple articles about SEO tools recently, including a toolset for smart SEOs, SEO tools for competitive analysis and free SEO audit tools. All these tools help you perform different tasks such as keyword research, outreach, tracking, and so on, but we have significant additional expertise in SEO, which we constantly endeavor to share with you.
Therefore, in this article, we present some tools that will help you with link building and all the activities that are associated with it. We have also researched the prices so that you have an idea of how expensive or affordable they are, based on which you can make a decision as to which tools are ideal for your business.
You might find a few overlaps with the tools mentioned in the above articles – indeed, Ahrefs and Semrush enable SEOs to practically do everything, but in this article, we'll try and showcase only the link building-related features of these toolsets.
First, let's get the important question out of the way.
What are Link Building Tools?
Any tool that helps you acquire, earn or buy links in some way is a link building tool. There might be tools that don't let you build links directly, but instead help you through a part of the process, such as outreach, spam recognition, or competitor analysis. Most SEOs agree that these would also be classified as link building tools.
Now for our super-duper list.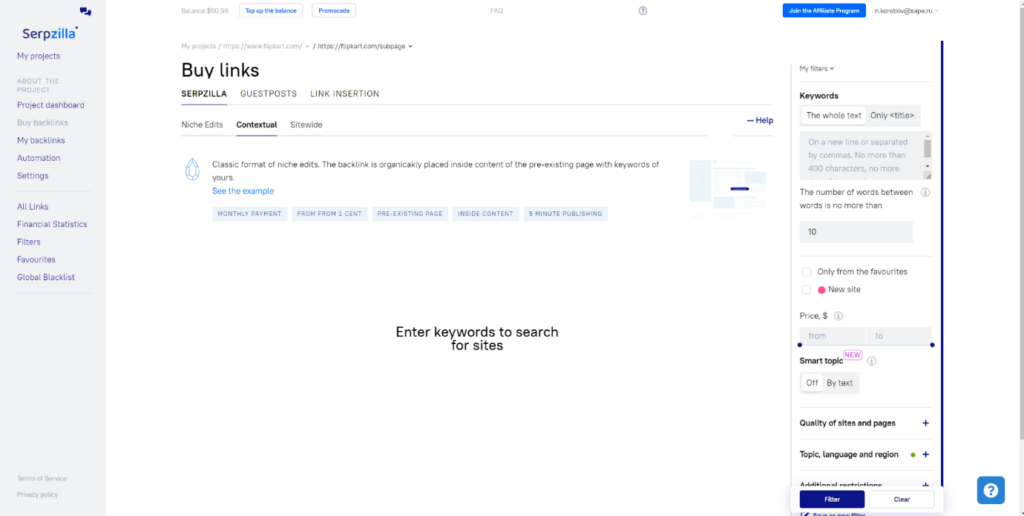 Hey, guess what – this is us! 🙂 Serpzilla is a link marketplace that allows you to buy backlinks directly from within the tool. It is a web-based application that you simply open and use in the browser itself.
Since Serpzilla is a marketplace, you can you just head to the website, create an account, specify the URLs you want to get links to, fill up your account with a small token amount of money (which can be as low as $5), and just go out and buy links.
Unlike every other freemium SEO tool ever built, we don't charge for your account or usage. All we get is a small commission from every link you build. It works just like every other marketplace.
Then how can we afford to operate – especially when we're selling links for as low as ONE CENT – you wonder? Over the years, we have amassed more than 120,000 websites in our database. This makes it easy for us to leverage economies of scale to a point where we can charge extremely low commission.
Scalability is a key advantage of Serpzilla. There are no limits on your account. You can add as many "projects" or websites as you want. Within each project, you can input as many URLs as you wish to build links to. For each URL, you can add as many keywords as you want it to rank for. And finally, you can build any number of links to any URL.
That's not all. In the age of AI-powered search and Search Generative Experience, it's no surprise that we've developed our own smart machine learning system – the auto mode. It can buy links 100% automatically for you. You can take it for a ride and see how it adapts to your link building campaign, absolutely free of cost.
Finally, it's our policy to be totally honest with our audience – we're not biased to ourselves (hey, otherwise we won't be praising other tools), so we'll talk about the disadvantages of our tool too. The biggest impediment is that we aren't yet well-known worldwide. We've existed in another form for 15 years in a very specific region – Eastern Europe and CIS countries. In this area, Serpzilla needs no introduction; every SEO worth their salt uses it. But outside, we're yet to gain the trust of our audience, which is why we're transparently connecting to you via this blog.
As for payment methods, Serpzilla currently allows you to top up your account using major bank cards, wire transfer, PayPal and cryptocurrency.
Best Place To Buy Backlinks
Boost your SEO results! Link building has become fast and easy with Serpzilla. Buy quality backlinks on authority websites with high DR.
Sign up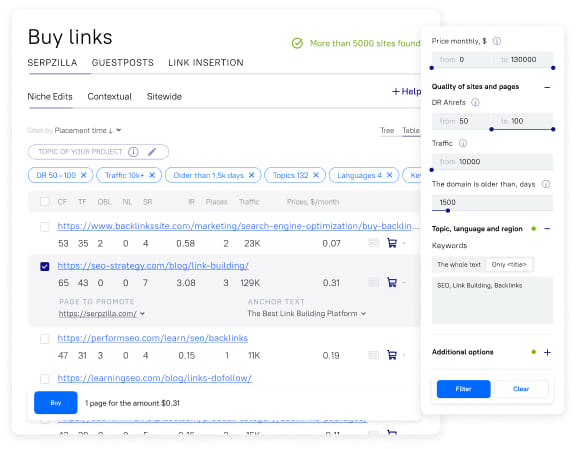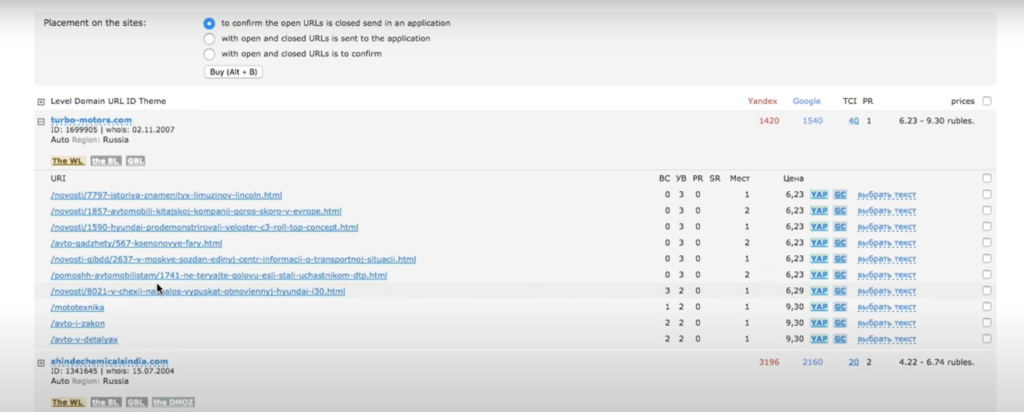 Basically, this is us once again! Sape is Serpzilla's parent product – again very well known in the Eastern Europe and CIS regions. The major difference between the two is that Sape has a lot of Russian websites in its database compared to Serpzilla, which is more focused on international websites. So if you want to promote a website in the Russian market, Sape is a no-brainer.
Other than that, the interface, features and functions are the same as Serpzilla. If you're adept at using Serpzilla, you can use Sape too.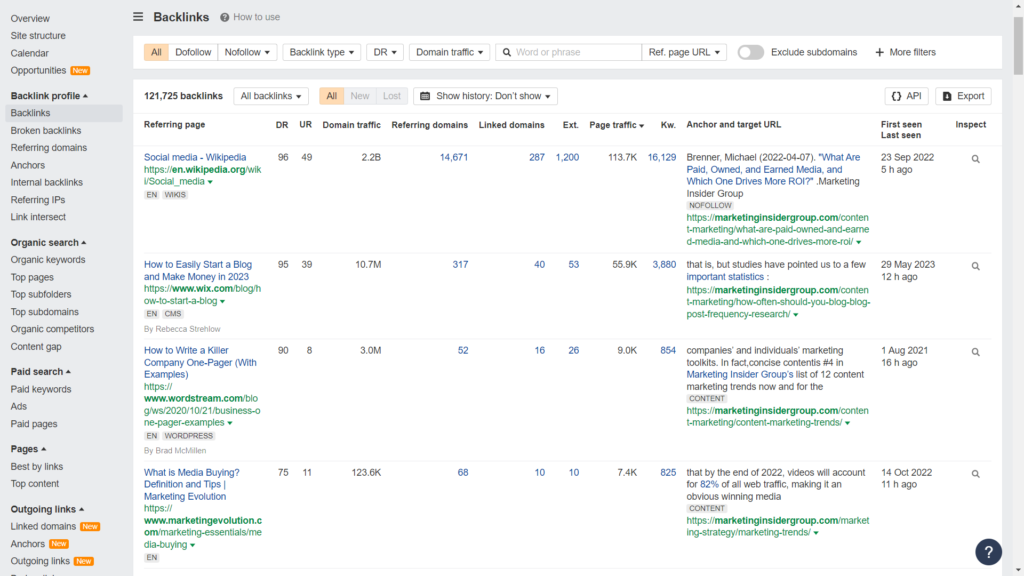 Here at Serpzilla, we speak about Ahrefs a lot, because it is one of our favorite tools with all-round functionality. That doesn't mean it's the best one out there, but it's certainly a powerful platform that returns a ton of information about backlinks, keywords, URLs in a site, and whatnot.
For example, Ahrefs returns a lot of parameters about every keyword your site ranks for, like search volume and keyword difficulty. These two are very different things. A keyword that is very popular might be easy to rank for because it might have less pages competing for it. On the other hand, competition for a high-value commercial keyword might be intense.
Other than in-depth keyword data, Ahrefs allows you to analyze competitors' backlink profiles, see the keywords they're ranking for, identify their top pages in terms of traffic, and so on. You can export all these lists to a spreadsheet and use it as a base for prioritizing the links you want to build.
Getting Ahrefs is like buying a whole set of garage tools that help you work with wood, metal, plastics – whether it's on your house or your car. You'll find that you might not need a lot of features at the moment, but eventually, as you progress in your journey as an SEO, you'll find all of them very useful.
Ahrefs has a very good trust metric called Domain Rating (DR), which is integrated into the Serpzilla filters via their API to help you choose the best links.
The main disadvantage of Ahrefs is definitely its pricing. While packages start at $99, you can do little with the "lite" plan because little is included in there.
You need to go for at least the $199 "standard" plan if you want to do some worthwhile or intermediate-level SEO and backlink analysis for your organization. I strongly recommend you use this package for your daily SEO work.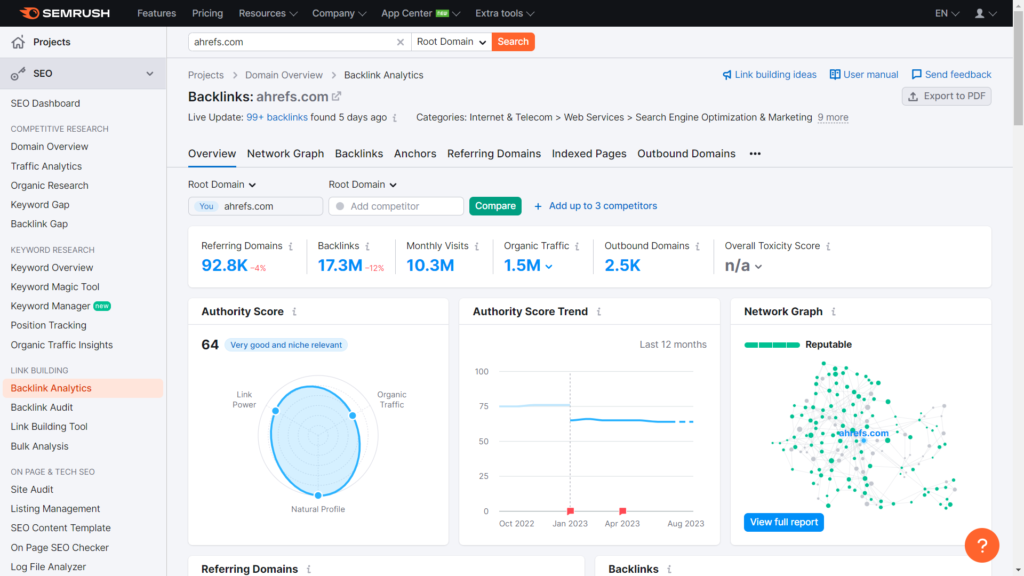 Semrush is another "biggie" toolset that rivals Ahrefs' popularity worldwide. The Semrush team has done a really great job in promoting and adapting their tool to the digital marketing mass market.
Since Semrush and Ahrefs have a similar list of features with similar depth of data, let's focus on the differences here. We feel Semrush is better at keyword analysis and traffic analytics. They have more tools for keyword research and breaking down web traffic sources.
On the other hand, Ahrefs is marginally better at finding and categorizing backlinks to a site or a page.
Semrush is also capable of analyzing digital marketing campaigns, PPC ads, social media posts, blog content, and so on, which Ahrefs fails to do at the same scale. So, if you want to choose between SEO-focused activities and overall digital marketing, the choice is somewhat clear.
If there is one disadvantage of Semrush, it's that the user interface can sometimes be unintuitive and overwhelming compared to Ahrefs.
The sad part is that neither tool is very affordable. Semrush is priced even higher than Ahrefs; their plans start at $130 but the top-end works out cheaper than Ahrefs.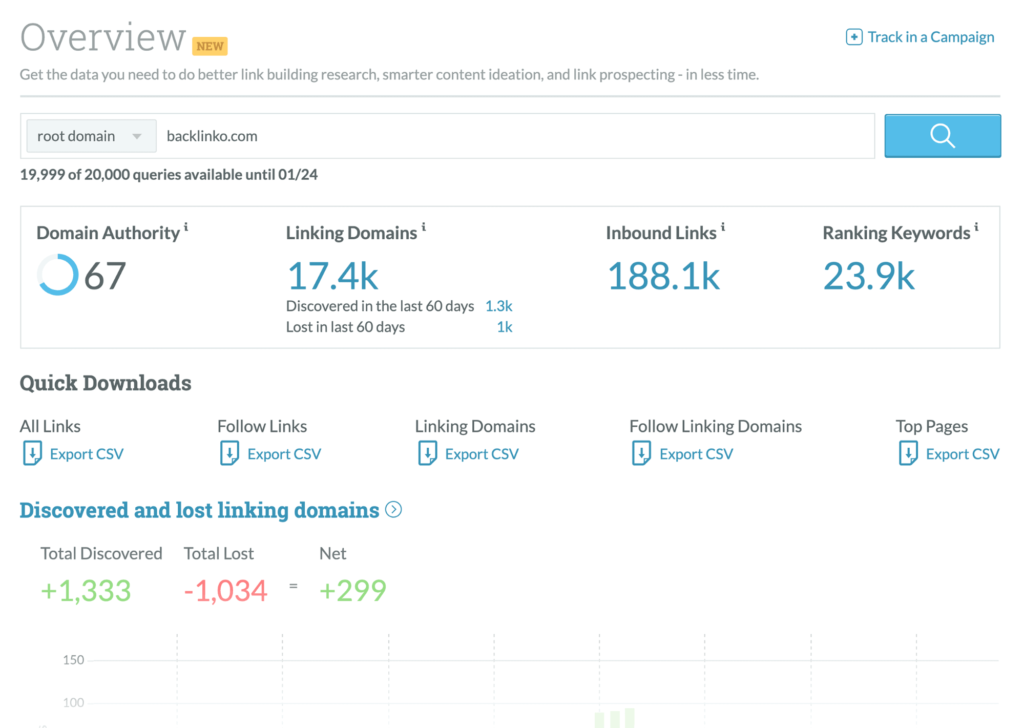 Moz is the oldest of the SEO tool suites and used to be the most trusted name in the industry, thanks to the goodwill built up by its founder Rand Fishkin. While it's a shadow of its former self now and a distant third to Ahrefs and Semrush in usage, its Domain Authority (DA) metric still remains the gold standard of link trust metrics in SEO.
In fact, Moz was the one who came up with the whole concept of measuring page authority and domain authority of a site. So, while Moz isn't as powerful as Semrush or Ahrefs, they really shine at evaluating web pages and sites. PA and DA are as accurate as they come.
Which is why we integrated DA into our system too, along with DR. You can use it to filter out target sites that aren't trustworthy or can't pass much juice by setting a DA threshold.
In addition to its capable Link Explorer tool, Moz Pro also has great options for keyword research, competitive analysis, and rank tracking. If you're a small business or an in-house marketer, you'll find that the Moz interface is very intuitive and provides more than enough data. Granted, the amount of data returned is less than Ahrefs and Semrush, but there's more than enough to work with.
The key benefit is that it's more affordable than Ahrefs and Semrush. There are four monthly price options: $99, $179, $299, $599.
And oh, Moz also offers a very cheap Moz Local product especially for Local SEO that neither Semrush nor Ahrefs can match.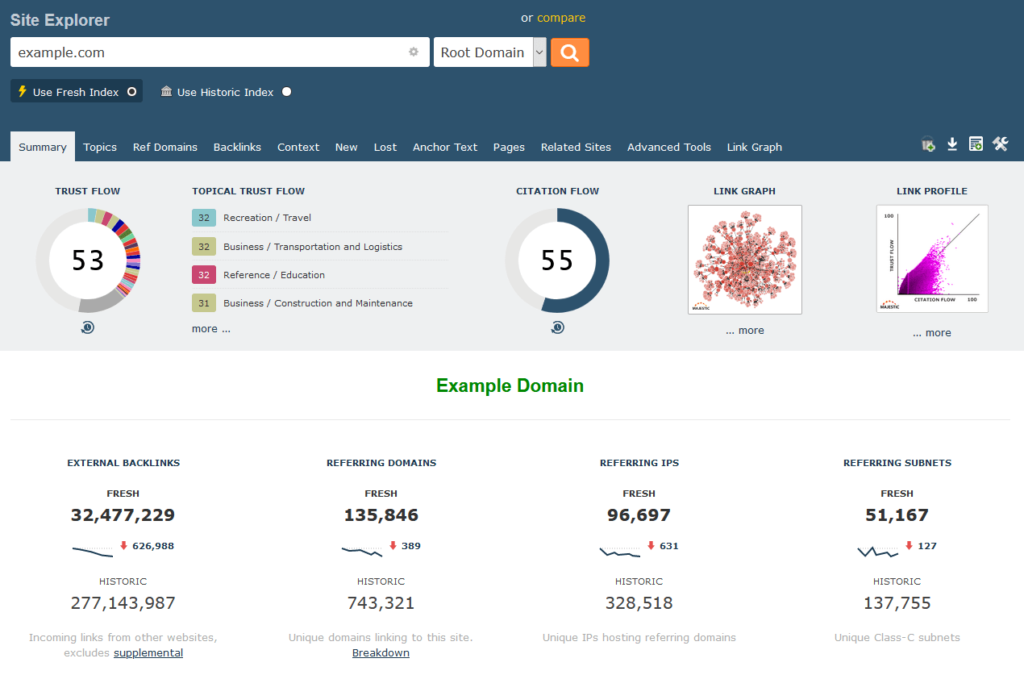 Majestic predates Semrush and Ahrefs as a comprehensive backlink analysis tool. They were the first ones to calculate citation flow (based on the number of links to a page) and trust flow (based on the quality and type of backlinks pointing to the website).
Majestic was also the first one to present these metrics in the form of link graphs (Semrush also does this now), which is a great way to make out if your backlinks are spammy. Other than that, it lets you analyze the backlink profiles of your competitors with a lot many metrics.
Another advantage is that Majestic easily integrates into other services and tools. For example, you can import Majestic data into Semrush and see additional parameters in link reports.
The disadvantage of Majestic is that it has limited SEO functionality outside backlinks. You can use it for competitive analysis but its databases for some regions are better than others, making it inconsistent. We'd put Ahrefs, Semrush and Moz above Majestic in usability.
Pricing starts at $50 with a limit of 5,000 sites. $100 gives you additional tools, reports, alerts and history. API access starts at $400 per month which is cheaper than all the other tools.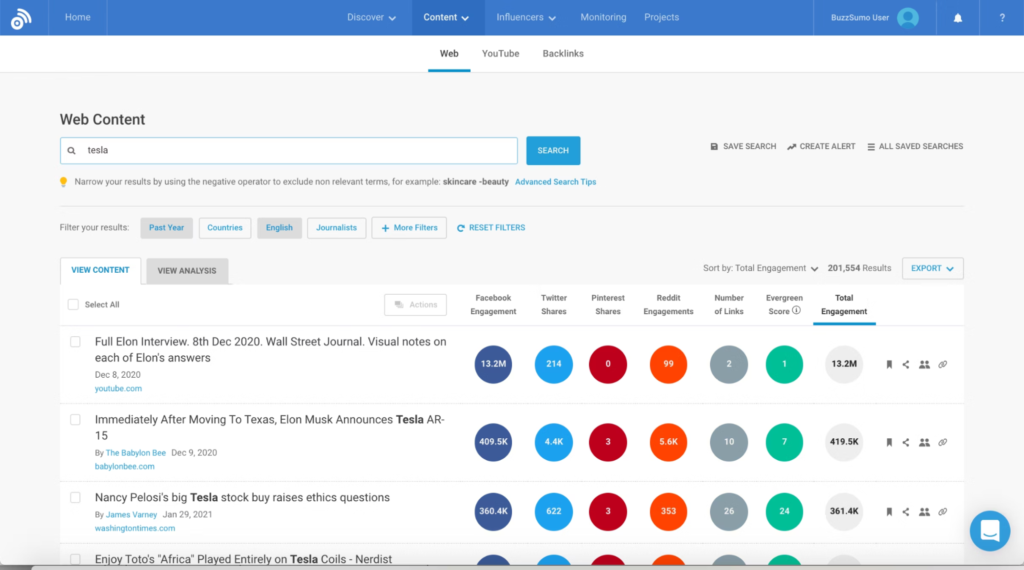 BuzzSumo is a content discovery and analysis tool that allows SEO managers to create compelling content, engage their audience, drive traffic and analyze backlinks. And this list is far from complete, if we are to speak about a feature-rich SEO tool, BuzzSumo is certainly one of them.
It was created in 2014 and has since been one of the stable picks for a SEO manager toolkit. This cloud-based solution focuses on social media analysis and helps marketers and content creators find topics currently trending on social media, popular content that people are sharing right now, and influencers worthy of reaching out to for building a business relationship.
Some of its cool features include a question analyzer – you can see who's asking about you on sites like Amazon, Reddit, Quora, and other Q&A resources. Its backlink analysis capability is limited, you can see who's backlinking to your competitors, but not to you. Ultimately, it helps you get a very clear picture of who and what is on top of popularity at a given moment of time and understand how you can increase your outreach. Unlike many other tools on this list, BuzzSumo covers all types of content, giving you insights from web content, social media and video content.
Of course, there are setbacks. There have been concerns about inconsistency in result delivery. The product does have a significant learning curve. If you are new to finding your way around SEO instruments, you might want to use some video tutorials for this tool. This is also not your first choice if you need strictly backlink analysis, as it is a secondary feature of BuzzSumo and it has a rather limited functionality.
The pricing is on the higher end. A basic content creation plan for a single user is $199 per month. An enterprise-level license would cost you $999 a month and is limited to 30 users.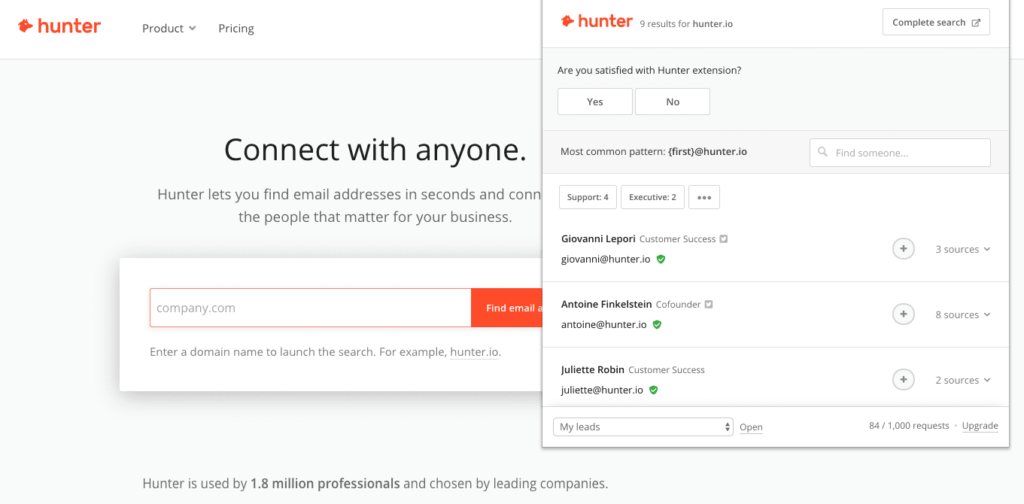 Hunter.io is a tool that stands out in this list because of its functionality. It is a cloud-based email research tool that can help you find email addresses available in the open sources on the Internet. It offers quite a powerful array of search instruments: you can search for emails by domain, by company information or by known names, last names and monikers of specific professionals.
The tool is not a SEO tool per se, but in reality, SEO is quite a complex field that includes a lot of activities not related directly to site optimization, so Hunter is still a very valuable complementary tool. If you are running an email outreach campaign, there's no other tool like Hunter. It has a Chrome extension and a very high level of accuracy.
Some other prominent benefits it offers include email verification. If it finds you an email, you can be pretty sure that it is alive and kicking, and won't return you 'can't reach this user' errors. Another excellent feature of this tool is that whatever you do on it, can be done in a bulk. This comes extremely handy when you have to do bulk domain searches or bulk email validity analysis. It also provides a lead management system to track your leads.
Among its drawbacks we can name its very limited free plan. Its crawler can also be very much behind new sites, so it will not cover all emails, especially more recent ones. Some would also name ethical questions as a possible setback, because the ethics of searching for professionals' emails that are not, for example, limited to their current place of work or occupation and can be found somewhere in the depths of their digital imprint, can be thought dubitable. And it also doesn't search social media, which is a serious drawback, although somewhat compensated, because there's always a fair chance that if an email is shared on social media, it is shared elsewhere.
Prices start at €49 a month for a very decent package and go up to €500. Featurewise the packages aren't different, the big difference is the coverage: the number of monthly searches and verifications, the scale and number of campaigns.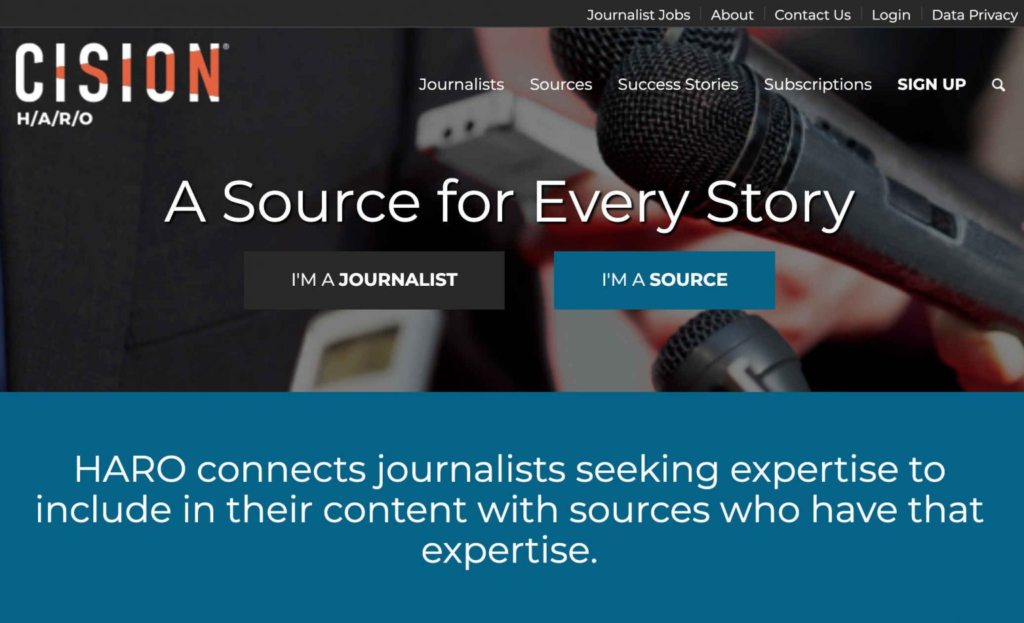 HARO, which stands for Help a Reporter Out, is a web-based platform that connects various subject matter experts on the one side and people that write, blog, make articles or create content about the topic, on the other.
This out-of-the-box tool is the best way for journalists, bloggers and content creators to find reliable information sources, gather feedback, quotes and professional takes for their written works and posts. So, why is it useful for a SEO manager, you ask? Well, you can be one of those expert sources in your niche and respond to journalist queries. Backlinks obtained from big publishers, important opinion maker bloggers or reputable mass media are some of the best.
HARO is beneficial because it has a huge networking capability. It has around a million expert sources and more than 75000 bloggers and journalists. It distributes about 50K queries from journalists each year. When you are part of the expert pool, it positions your brand as a reliable information source in the niche, which alone can raise your visibility. It has a straightforward pitching mechanism which helps you to respond to relevant queries.
It is also very cost-effective, although it does have premium plans, the majority of HARO's features are available to you, as an expert, for free.
The disadvantages of this tool are few but significant and first, it's the competition within the system. For every query posted, there will likely be several sources competing to answer it. And a journalist's pick can be quite subjective. Even if you get picked, there's no guarantee that the article will see the light of day. And you cannot influence what exactly will be written in it. And, of course, there's a question of time, it does take time to obtain backlinks through this means. All in all, it is a good tool for networking and complementary link building, but can't be used as a primary one.
Paid subscriptions start at just $19 a month and go up to $149 per month. Paid options allow you to use keywords and create one or several pitching profiles for queries you are interested in.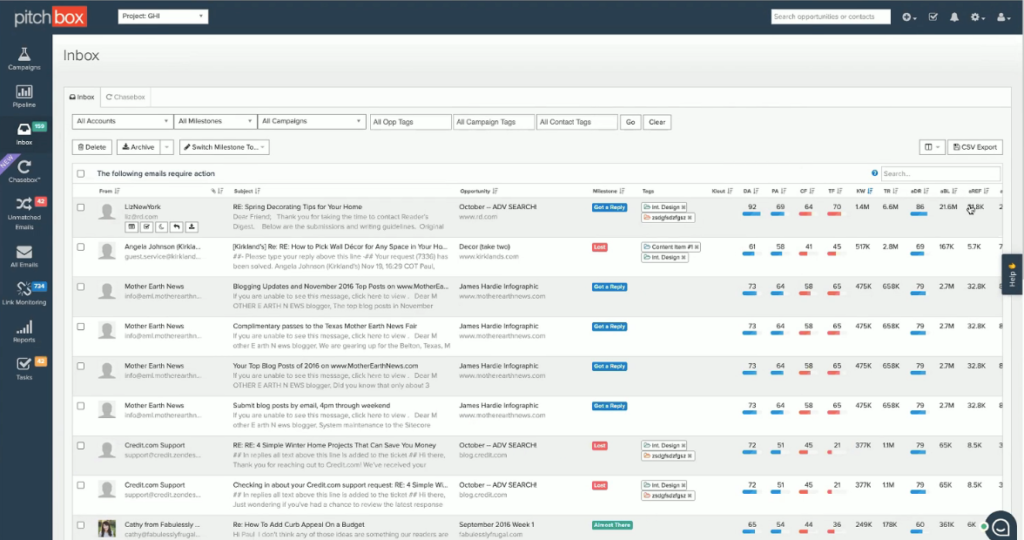 Pitchbox is an outreach automation tool and a link-building platform designed for in-house SEO teams and agencies alike. It offers some excellent automation and scalability features and is specifically good when you are working on the enterprise level. That's why the tool is very popular with big SEO agencies.
The tool is known for its vast customization capabilities. You can create and use a huge amount of dynamic settings, save all your configurations, create templates and thus reach a very good level of personalization even for completely automated workflows.
It has a pretty big contact database and helps you find influencers and relevant opportunities within specific niches. You can monitor your outreach campaigns, work with a selection of CRM tools and completely streamline outreach, thus seriously cutting down the amount of manual work.
The cons of using Pitchbox are similar for all feature-rich enterprise-level tools. It's expensive and its versatility comes with a noticeable learning-curve, so this may not be the best tool for a novice SEO manager.
Like we said, pricing is on the expensive end of the specter. Deals start at $495 per month and go up as high as $1500 per month for an enterprise license, so it may not be the best tool of choice for smaller scale businesses.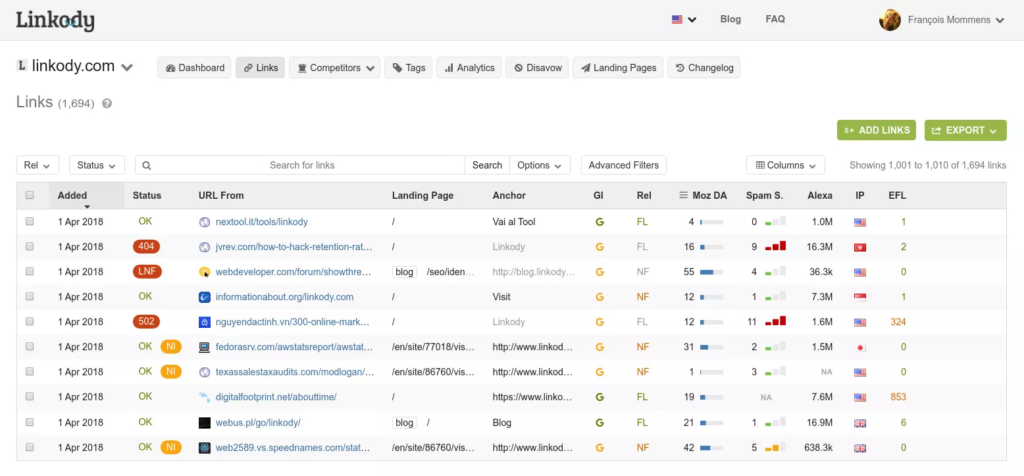 Linkody is a backlink monitoring and tracking tool that helps businesses and agencies to keep an eye on their backlink campaigns, monitor daily changes, gather analytics and ultimately swiftly react to your backlink campaign status change.
One of the biggest advantages of the tool is that it helps you to react to unwanted changes in your backlink profile immediately. If your competitors buy a bundle of spammy backlinks, you will know about it very quickly thus allowing you to manage any such incidents before they cause significant harm. You can also set up and configure backlink alerts so that you know of any changes with your backlinks.
Linkody also integrates with a large number of analytic tools, so you can gather such metrics as Moz Rank, Domain Authority, Page Authority, and Spam Score for your backlink profile and track their changes.
Unlike many specific SEO tools, Linkody, while still having a sizable feature range, is rather easy to use, intuitive and user-friendly. It is an excellent tool for beginner level SEO managers. It is also said to have great customer support.
As for its limitations, users mention that Linkody has a limited set of advanced features, its analytics are surface-level, and it could benefit from some more in-depth analysis and metrics.
The prices are in the moderate range, with plans starting from $13 a month for a single-user license and going up to $135 a month for 10 users, 50 000 monitored links and 100 domains.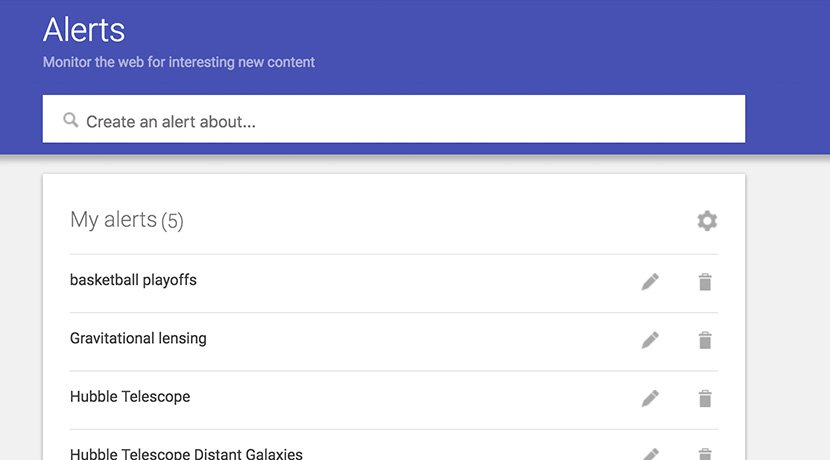 Google Alerts is a rather simple and free Google app tool that actually can do quite a lot for your SEO, at least in the sphere of monitoring and your awareness. It allows you to set up alerts about any keywords of phrases. So, whenever Google crawlers find new content with these phrases and keywords, you will be notified. This way, you can keep track, for example, of your brand name mentions or any phrases or keywords associated with you. Yes, simple, but pretty powerful when you think about it.
Its best advantage is that you can specify the sources you want to see mentions from, for example, if you want to only see notifications from a particular location or in a specific language, or from a certain type of content sources. It's straightforward, a little out-of-the-box, but good for basic daily use.
It helps you keep track of positive and negative mentions and analyze where discussion trends about your brand are coming from. It can help you catch mentions without links and then you can reach out and ask to include a link to you. Also, did I say it's free?
Of course, it does have disadvantages. It is still a basic tool, its results aren't always accurate or illustrative and you'll have to take them with a grain of salt. It doesn't catch everything and is limited to the speed of Google crawlers and it does not cover social media, thus leaving out a huge chunk of mentions. Still, a good complementary tool if you are using it in a bundle with a few other SEO tools.
OutreachPlus focuses primarily on helping you build your outreach and generate more contacts and leads for potential backlinks. The engagement process is automated, which saves a lot of time for your outreach campaign.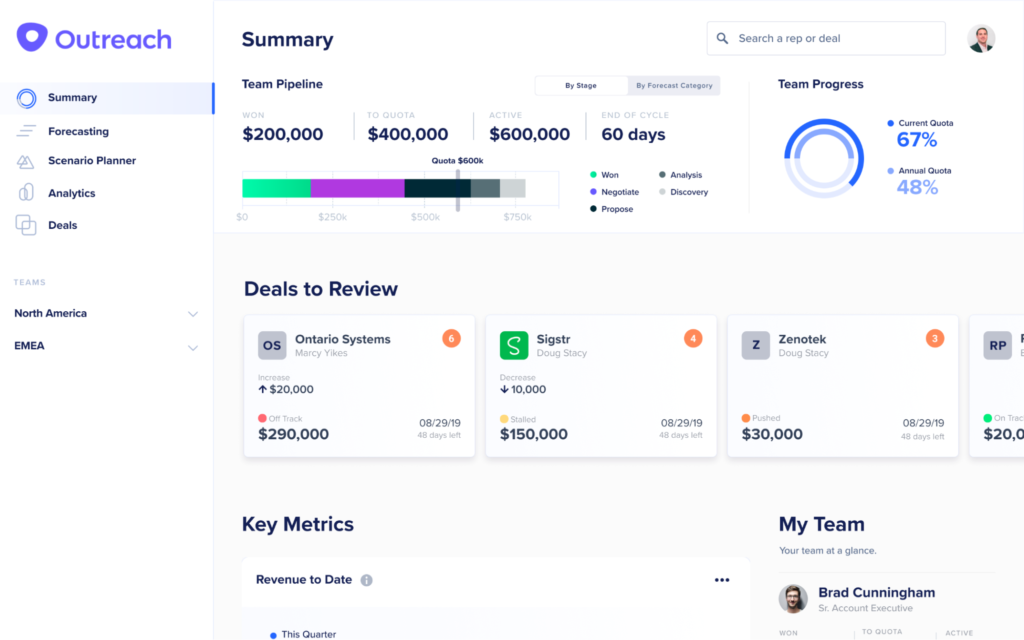 Its advantages include fine-tuned personalization for emails and automated follow-ups. With an array of configurable presets and templates for your communication and emails, you can set your automated emails to be as personalized as possible, increasing the likelihood of positive responses. Oh, and you can rest assured that you don't lose leads because of untimely replies. Not a single email gets lost in Outreach with its automated response feature. It also offers intuitive outreach management: a fully-functional dashboard and other tools for management and monitoring of your outreach campaign, always providing you with a birds-eye and an in-depth view of what's going on. Last but not least, Outreach seamlessly integrates with most common CRMs such as SalesForce, calendars, such as Google or MS, office tools, and communication platforms.
On the downside, it has a big learning curve and it is aimed towards enterprise usage, making it rather inaccessible for individuals and smaller businesses.
Pricing: Outreach offers several payment plans that cover both small businesses and enterprise licenses. It starts at $49 per month.
Not a link building tool per se, but an excellent agile kanban tool with a comprehensive free functionality, so that even its free version will allow a small team to collaborate on its kanban board successfully and keep track of all your tasks and their completeness.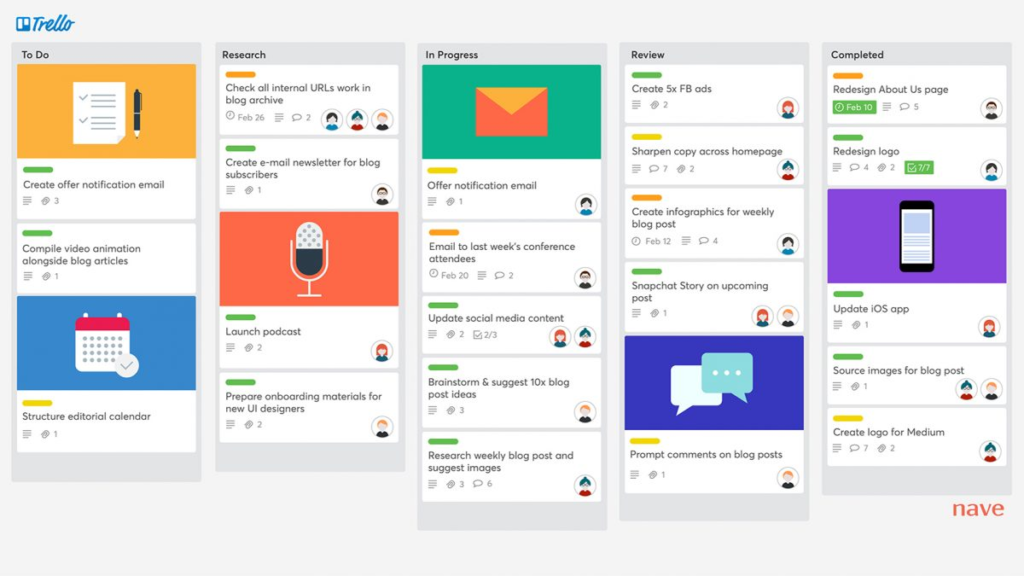 It has great visual project management and if you're serious about your SEO, link building is a project and if you don't set up proper workflows for it and follow them, it will fall apart. Tools like Trello help you keep track of all your team's activities, assign tasks and monitor their completion with ease. Trello is great when you want to share your kanban board, jointly contribute to it, customize it to fit the team's daily tasks and goals, assign levels of access for various team members and make the team's progress available for everyone.
Trello is one of those apps that integrates with right about everything, from common tools installed on every PC, to niche-specific applications, which makes it great for cross-application data sharing.
As for the cons of using Trello, it may lack some advanced project management features, especially if your business is very strictly agile, and its pricing plans, especially enterprise-level, aren't budget-friendly.
Pricing: Its free version is very much suitable for individuals and small teams. Business license prices start at $12.99 per user per month.
Another tool on our list that has more to do with managing your SEO activities than with performing them. Asana is a project management tool that is available for mobile and desktop and allows you to keep track of your tasks and their progress, effectively distribute and prioritize them using intuitive visualization such as boards, lists and cards.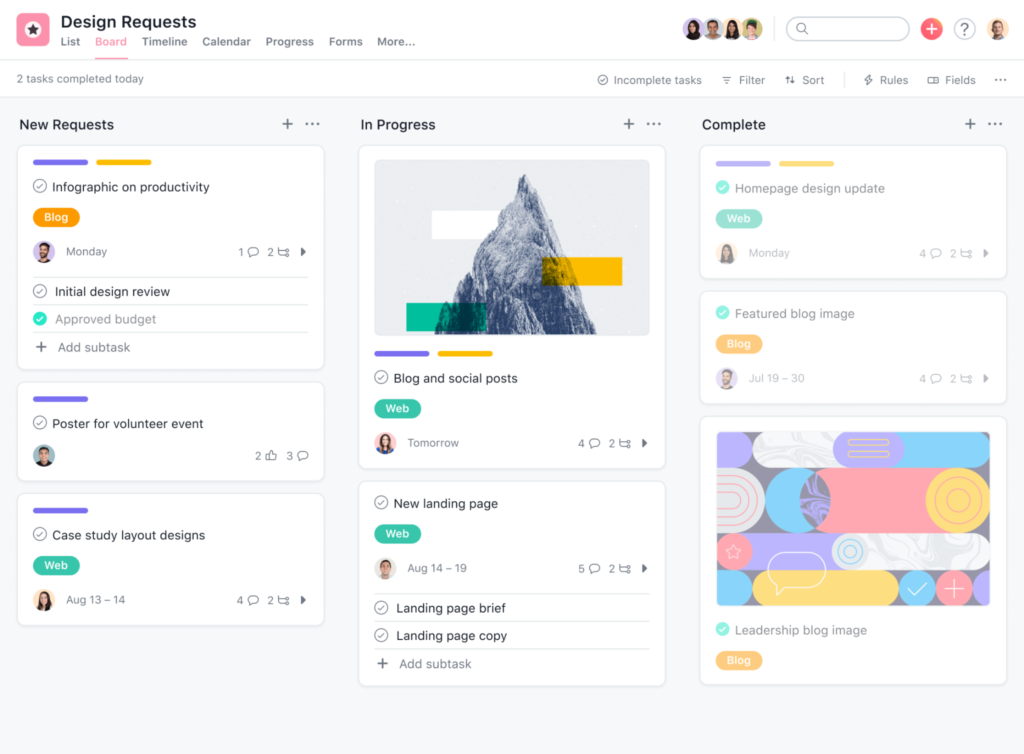 Asana is Simple and intuitive. You don't need to be a guru of agile methodology in order to be able to use it. It has no learning curve to speak of and will be immediately understandable, prompting you about your next steps. Even its free version is quite feature-rich. The full version, even more so. With its strongly built collaborative environment, timeline and calendar views and highly customizable settings, you can create a tool that suits your management workflows best. Asana is yet another tool that can be integrated with a multitude of applications from various domains, including communication, planning, billing, CRMs, team work, etc.
However, its feature set may be seen as limited especially as compared to some other project management apps and its higher-tier tariff plans are costly.
Pricing: Like we mentioned, its free plan has a nice set of features already. Premium starts at $16.99 per month billed annually per user.
Pick Wisely
Yes, all the tools we've talked about until now do approximately the same things. However, they have a very different approach to doing those things and they have different means of gathering the data for the outputs that they give you. This is important in backlink analysis – it affects the number and history of backlinks that you see.
Again, we want to reiterate that the aim of showing you the capabilities of different link building tools is to enable you to choose your strategy and tactics yourself. A tool that is at #2 in this list is not necessarily better than #4. Rather it is one more way to help you meet your objectives in link building.
Ask yourself: What are your goals? What is your budget? What do you want to focus on more at the moment – link building, internal links, technical SEO, keyword research or simply rank tracking? You probably don't want to pay for functions, features or data that you don't need. In such a case, you might choose Moz over Semrush after reading this list.
Whatever tools you use or whatever approach you take, the main thing is to keep building links. Don't take your eyes off that graph – make sure it keeps rising.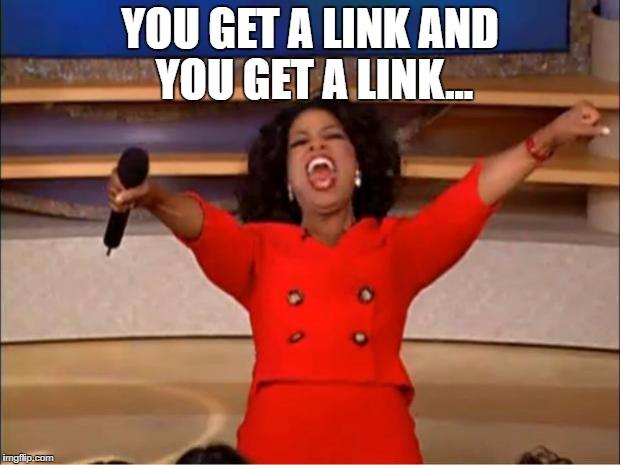 This article will be regularly updated with more tools, so keep checking back here. Meanwhile, do let us know your suggestions about the tools that YOU currently use for link building, how you use them, and why you love them in the comments. We're all ears!