So you begin a link building campaign. You do your keyword research. You choose landing pages. You create or tweak content accordingly. And then you go out and build, earn, buy and rent a lot of backlinks.
Whether you get the results you expect or not is another matter.
The first question is, when do you get these results?
When will your links actually start to work?
The answer is, as with everything else in SEO, "It depends." Read on.
How Soon Does Google Index New Pages?
There was this conversation between some random SEO guys and John Mueller of Google back in 2020. Somehow, there is a long-standing opinion that it might take about 30 to 60 days for a new web page to get indexed. Mueller refuted this theory and said that depending on multiple factors, Google could take anywhere from a few minutes to months to crawl and index a page.
Barry Schwartz surmised that the 30-60-days theory is a remnant of the pre-2003 days when it was common for Google rankings to undergo a change every month – the phenomenon was called Google Dance. Web pages were crawled, indexed and ranked within one or two Google Dances after they were published.
Here is a more recent video in which Mueller reiterates that indexing could take anywhere between several hours and several weeks:
Mueller also emphasizes three things that prove that you have to choose where to get your backlinks from very carefully. Otherwise you'll end up with a wasted budget.
There is no guarantee that all pages on a site will be indexed. There is too much of useless content on the internet.
If a page is indexed, it doesn't mean it will rank. Consequently, the links from that page might also not be very effective.
Quality is the most important factor when it comes to indexing sites. Google tries its best to index pages on high-quality sites first.
The last point correlates with our own hypothesis that Google still uses its PageRank algorithm in various ways, including the speed and frequency of crawling and indexing pages with new links, as well as following those links.
Sites that have good domain authority naturally have pages that start out with a higher PageRank. Obviously, Google prioritizes sites with higher PR, such as 10, 9, 8, and so on in descending order.
At the other end of the spectrum, as the PR of a new web page rises like 1, 2, 3… so does the value and effectiveness of the outbound links on that page.
Factors That Affect Indexation
Naturally, PageRank isn't the only factor that influences how fast a page is indexed. There are a lot of other direct and indirect signals that work in tandem to increase the effectiveness of your backlinks.
Page Experience
This includes the user friendliness, mobile usability and of course page loading speed of the website. Recently, Core Web Vitals have become increasingly important in Google's crawling, indexing and ranking systems.

Technical SEO
While all the technical SEO factors of a site don't need to be perfectly optimized, the sheer number of variables means that there could be a lot of issues preventing quick indexation of the page.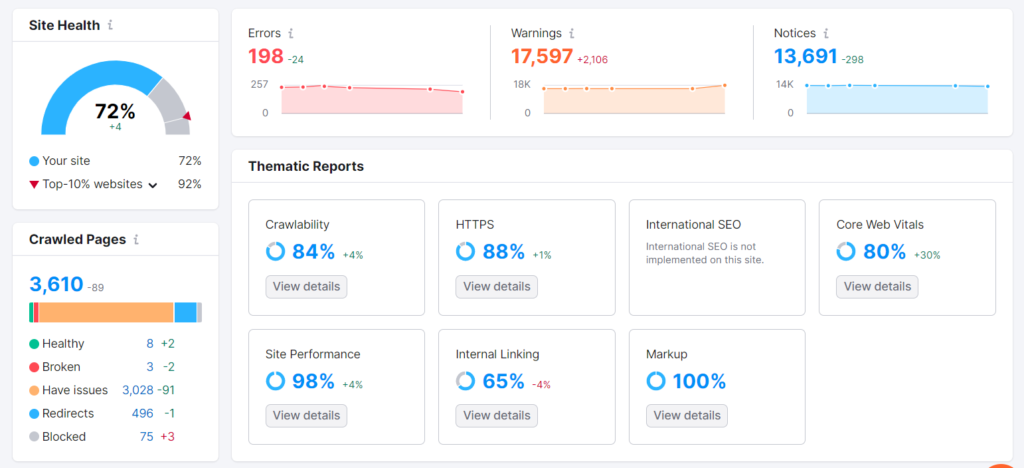 HTTPS
Security is paramount to any site on the web today. As a result, HTTPS is one of the few ranking factors that Google has publicly acknowledged and emphasized. There is no excuse for not running a site on HTTPS today. Always choose a HTTPS site for building backlinks.
Brand Popularity
The bigger or more popular a brand is, the more visitors you'll get who search for the site by its brand name. This signals to Google that the site is important to users and it will crawl and index that site more frequently. After all, Google's aim is to lead users where they want to go.
Level of Competition
If you operate in a very competitive industry, there could be a lot of well-established sites with thousands of pages. This means you have more options to get a link from pages that are indexed quickly and crawled frequently. Yes, this might increase your link budget but the advantages certainly justify the cost.
Getting Links from the Best Pages
Serpzilla helps you make sense of the various factors that affect the indexation of your target websites. It also lets you set thresholds for important metrics including DA/DR, region, topics, keywords, and so on. This ensures that you can build the most effective links.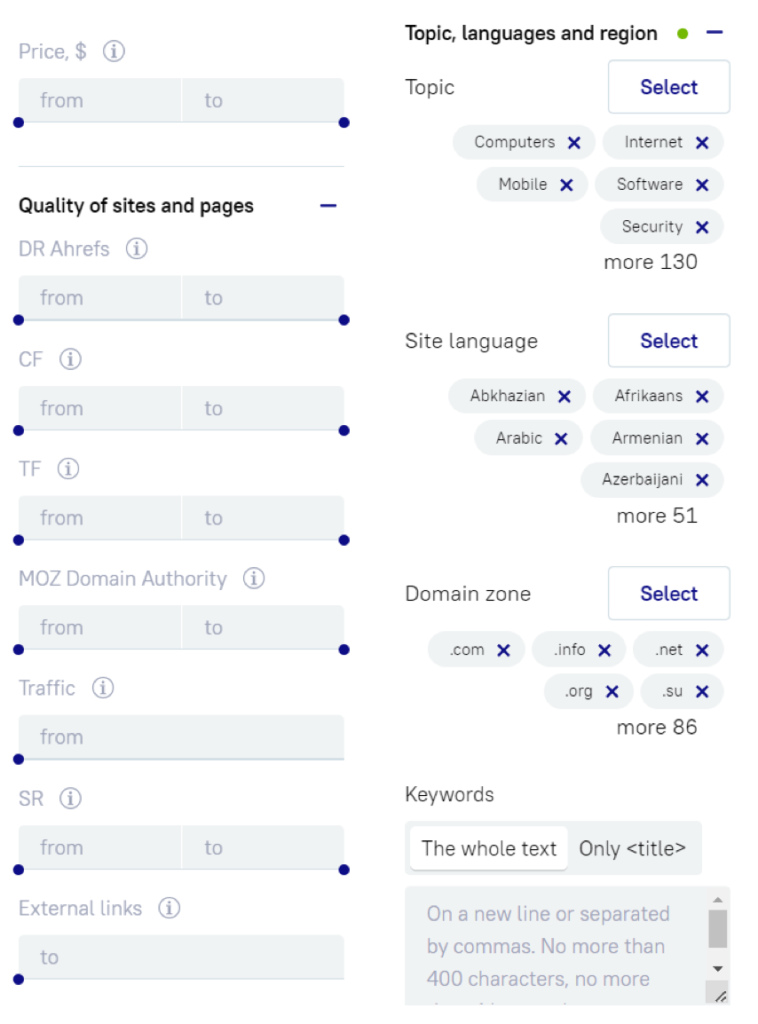 How do Ahrefs, Semrush and Other SEO Platforms Index Links?
While we frequently complain that Google's algorithm is opaque, we also need to remember that tools such as Ahrefs and Semrush – which help us with varied SEO tasks – are also proprietary. They won't reveal their precise crawling algorithms either.
That's not a problem for you – you know that they don't bother about your page experience or EEAT worthiness of your content. However, since they have their own crawlers and servers, it is likely that they too will prioritize crawling and indexing on basis of their own site authority ratings such as Domain Rating (DR) for Ahrefs and Authority Score (AS) for Semrush.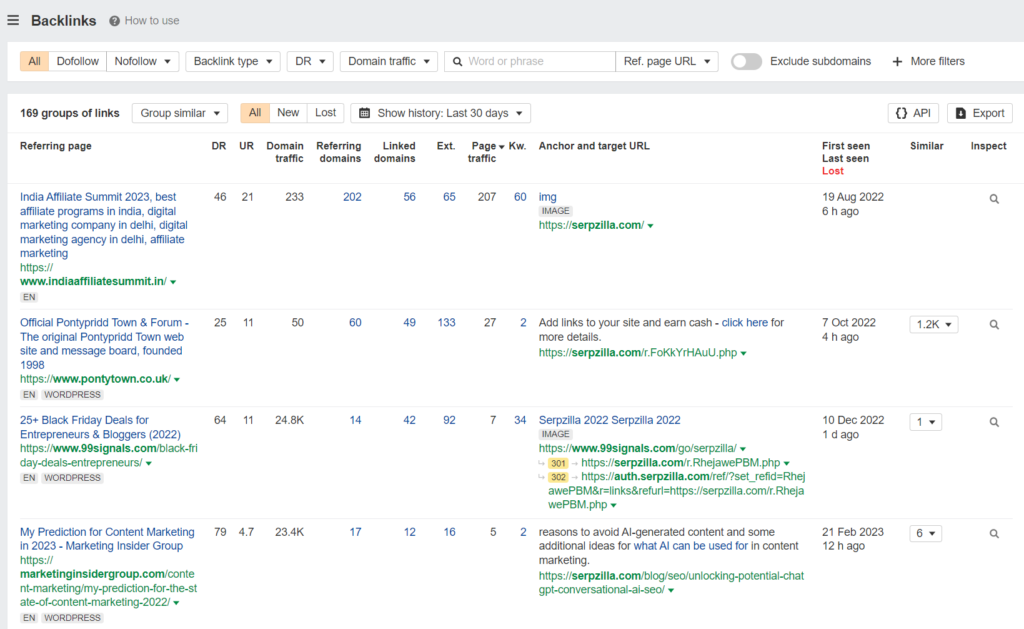 Further, Ahrefs and Semrush don't require you to place any code directly on your website – like you need to do for Google Analytics or Google Search Console. Instead they use clickstream data from a variety of partner sites across the web. This means their data is not totally accurate. However, they give you a "range" of data that you can use to improve your visibility on Google.
The outcome is the same as with Google – Semrush and Ahrefs will crawl pages from high-quality websites more frequently and have more accurate SEO metrics about links from those pages.
Keep Improving the Effectiveness of Your Backlinks
We frequently recommend a tiered link building strategy. You should always build more links to the pages from which you've previously built links. This will increase the authority and strength of those pages. In parallel, you can keep building new links of different types – Serpzilla lets you build many different kinds of links – to keep your backlink profile fresh and natural.
Getting the pages from which you build backlinks indexed quickly is one of the keys to achieving quicker rankings in Google. The more consistently you do this, the better your site's visibility will be in the SERPs.