About 3.2 million new blog posts are published every day on an average, while an overwhelming 77% of Internet users regularly read blog posts.
These numbers indicate that guest posting is still a powerful strategy to opt for in the digital age, but you've to make some additional efforts to find the right opportunities. From finding the best sites to pitching and then getting your post published – it is a roller coaster ride to say the least.
That being said, let's start by understanding why guest posting is a critical SEO and link building exercise.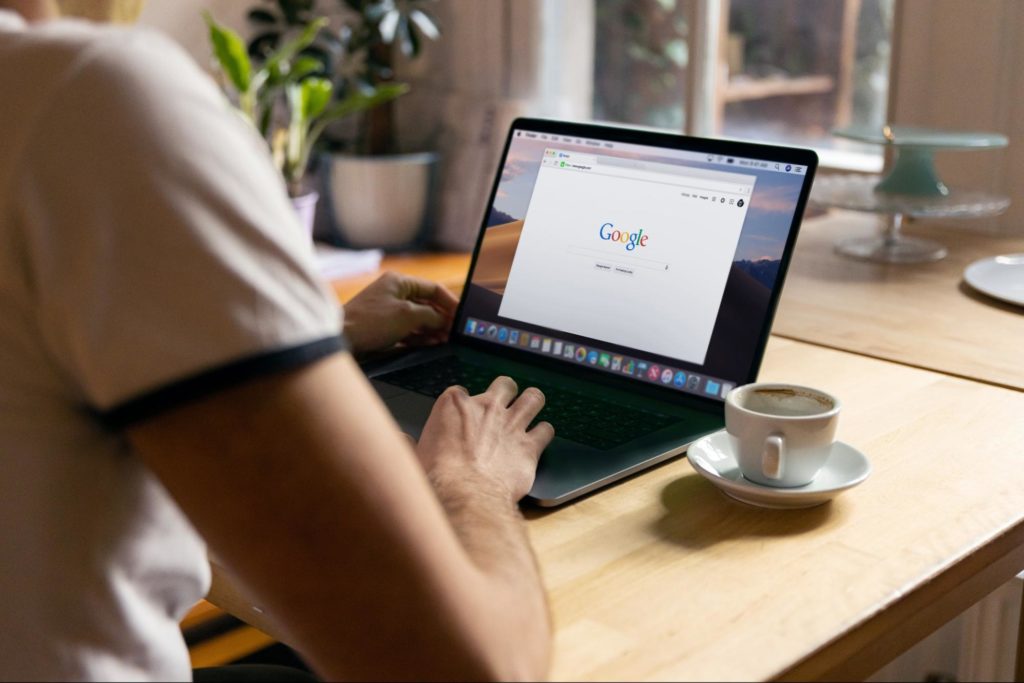 Importance of Guest Posting for SEO and Link Building
Backlinks are are pivotal for driving targeted traffic and building domain authority. Search engines like Google use them to perceive your website, assess its credibility and more. Guest posting is an organic link building strategy, which holds high value for SEO professionals and webmasters. It helps you establish your expertise in a certain niche and build long-term relationships.
How To Find Best Guest Post Opportunities
Finding the ideal guest post opportunities can seem like an uphill task, especially if you're just beginning. Here are some quick yet effective strategies to identify which are the best guest posting opportunities, which are in-sync with your niche and objectives.
Make The Most Of Google Search
Use specific search operators on Google like
"your niche + guest post"
"your niche + write for us"
This will help you quickly land at the relevant websites, which are actively seeking guest contributions.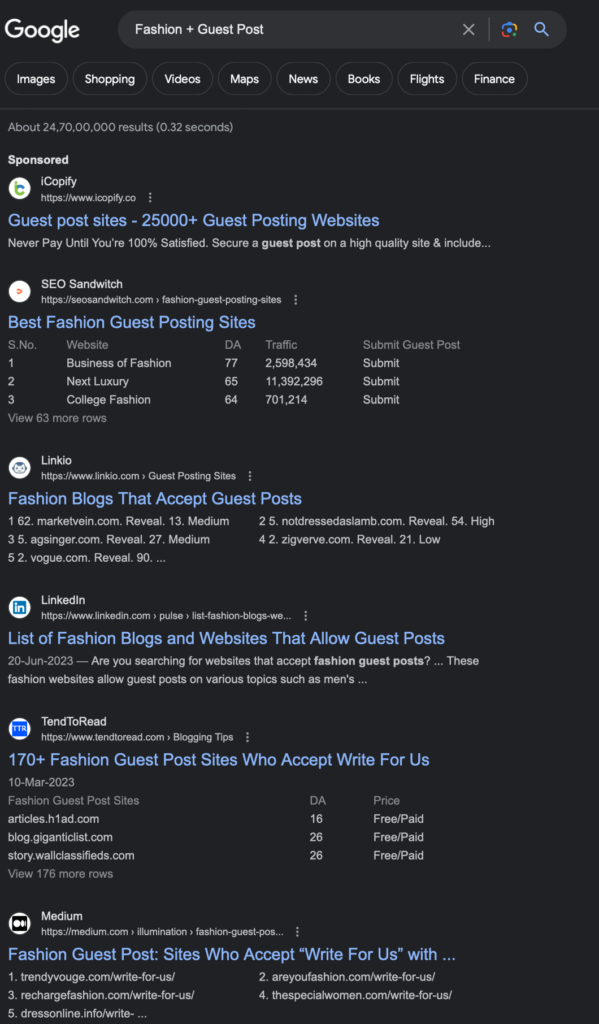 Tools And Platforms To Your Rescue
Serpzilla is an invaluable tool that simplifies finding websites that accept guest posts. You can use the platform's extensive database and filtering options to pinpoint the perfect third-party website for getting your posts published. Similarly, you can also search and use multiple tools and platforms that'll help you figure out the leading sites to post.
Buy Guest Posts
Boost your SEO results! Link building has become fast and easy with Serpzilla. Buy quality backlinks on authority websites with high DR.
Sign up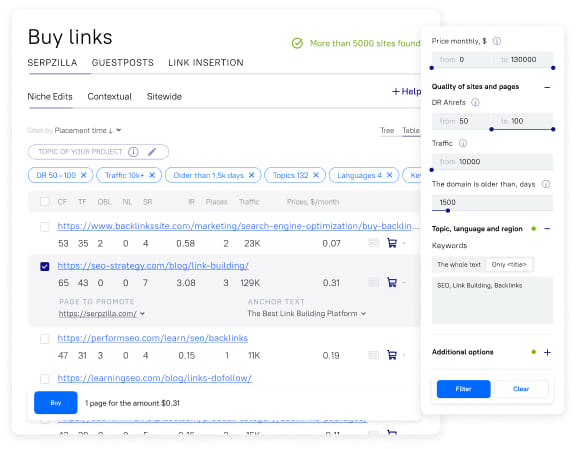 Utilizing Social Media Platforms
Social Media platforms like Instagram, Twitter (X), LinkedIn, Pinterest, and Facebook are haven for guest post opportunities. Utilize hashtags like #GuestPost and #WriteForUs to connect with niche bloggers and website owners actively seeking guest writers.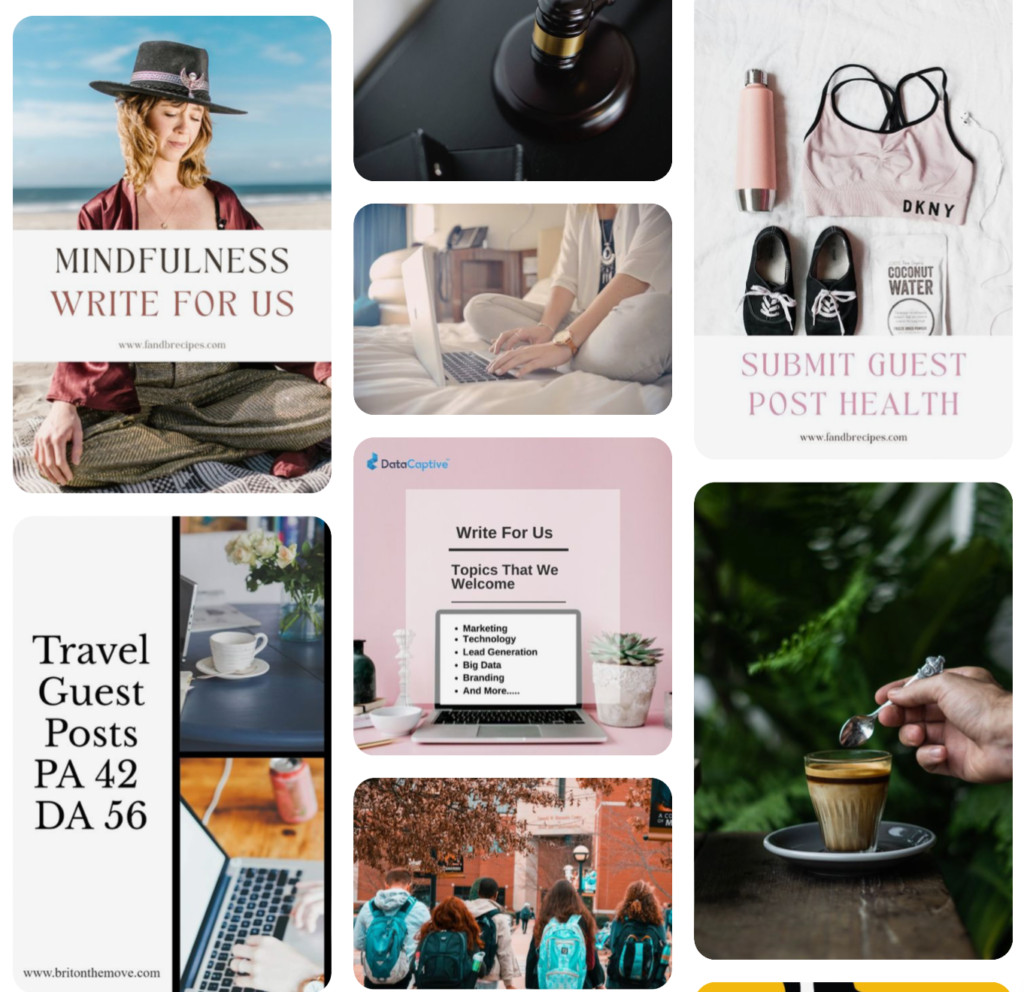 Check Directories and Lists
An old but proven method is to find dedicated directories and curated lists online that compile websites accepting guest posts. Here's a Quora link that can help you get a better idea.
Engaging in Online Forums and Communities
Reddit and industry-specific forums on platform such as Slack often host threads dedicated to guest post opportunities. By participating in these communities, you can land up with collaborative endeavors and long-term relationships.
Building Relationships with Fellow Bloggers
Nothing comes close to building genuine relationships with bloggers and content creators in your niche. Discover how commenting on blogs, engaging on social media, and attending industry events can lead to guest post opportunities.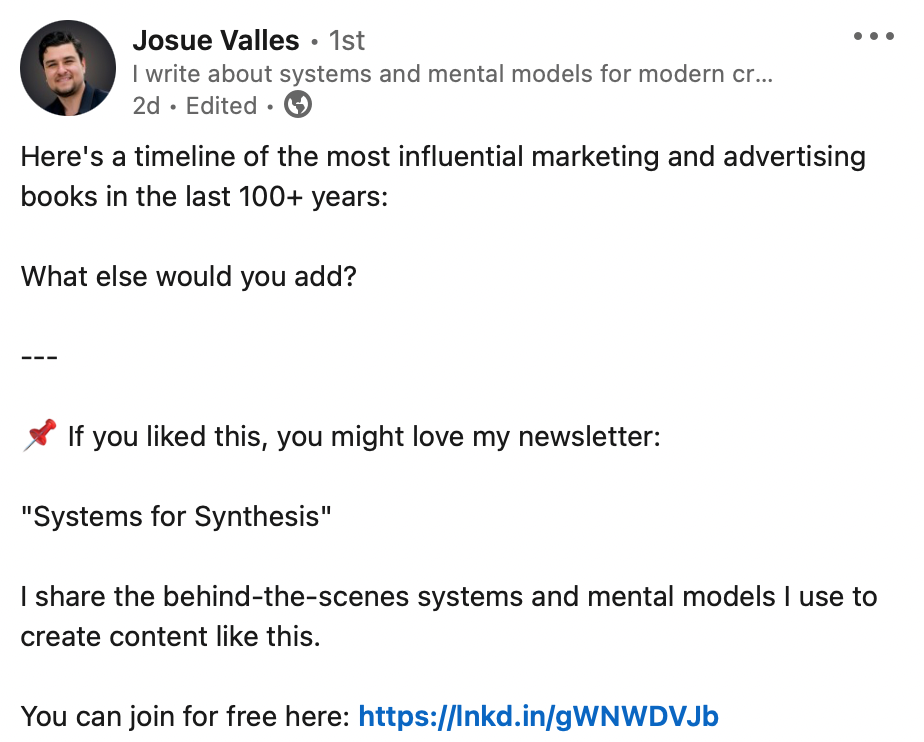 Analyzing Competitor Backlinks
It pays to analyze your competitors' guest posting efforts to identify receptive platforms. For this, use tools like Ahrefs and SEMrush.
Noticing The Red Flags in Guest Post Opportunities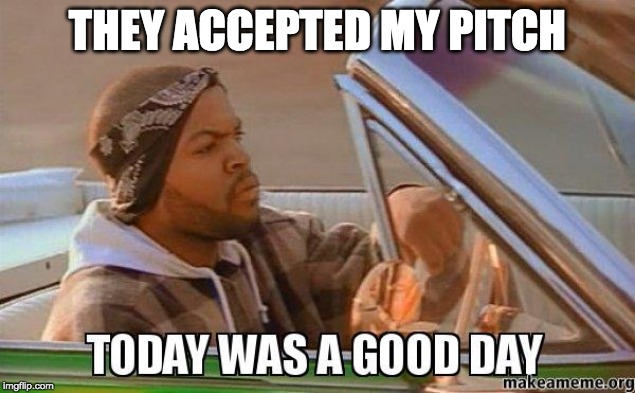 Not all guestposting opportunities are equal. In this section, we'll highlight red flags to watch out for when considering guest post opportunities.
Low Domain Authority: Websites with low Domain Authority (DA) may not boost your SEO. Consider content quality and audience engagement, especially for newer blogs.
Generic Content: Find out why websites covering a wide range of topics might not be suitable for your guest post. A lack of focus can weaken your content's impact.
Spammy Links: Spot lower-quality platforms by checking outbound links. Learn why irrelevant or dubious links can harm your reputation and SEO.
Lack of Recent Content: Understand why inactive blogs may lack traffic and engagement. Target regularly updated sites with an active readership.
Website Design: Website design and user experience matter. This is because a poorly designed site can lead to high bounce rates and therefore, limit your content's reach.
No Social Media Presence: An absence of social activity can limit your guest post's impact as it may not reach a large number of target audience.
No Author Recognition: There's no point in approaching websites without author credits or bios as search engines like Google tend to identify and evaluate authors through EEAT.
Unresponsive Owners: Website owner communication reflects professionalism. Timely and organized responses are essential when you are seeking guest post opportunities.
Payment with Benefits: At times, some websites might charge for guest posts. Differentiate between legitimate fees and demands that seem to be a little dicey.
Trust Your Gut: While metrics matter, trust your instincts. Conduct thorough research before committing to a guest post opportunity.
How You Can Write Effective Outreach Emails For Guest Blogging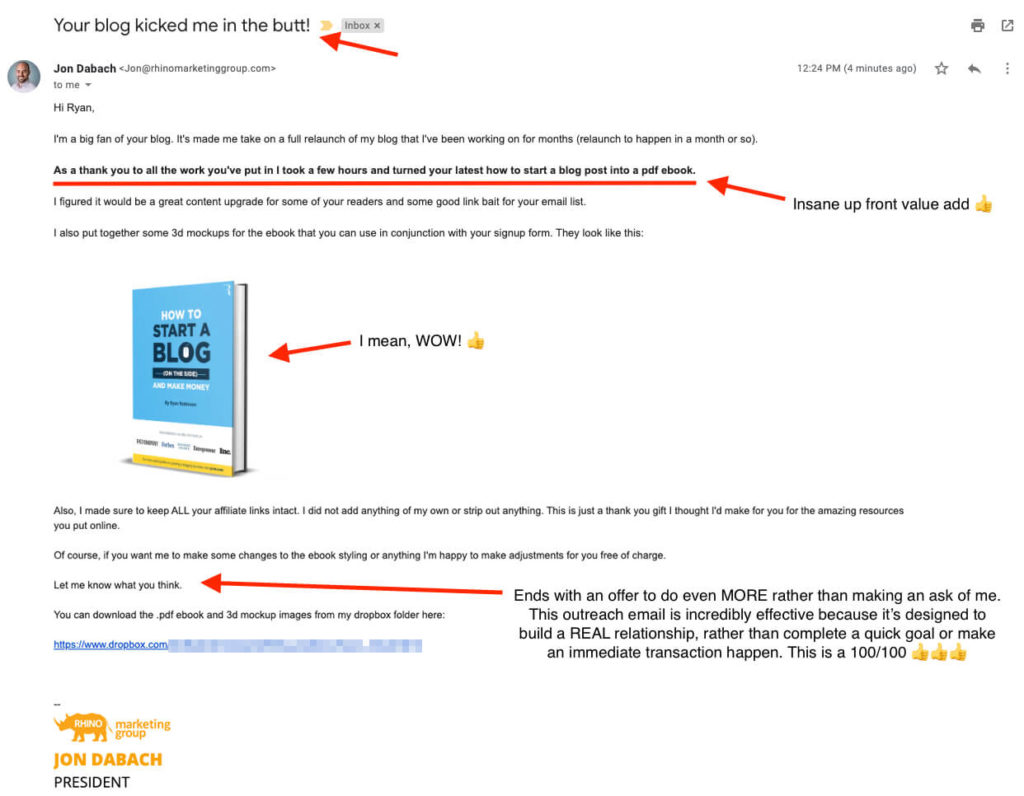 Reaching out to website owners for guest posts goes beyond pitching; it's about building connections and showcasing your value. Here's a step-by-step guide to create the perfect outreach email to begin with:
Personalized Greeting: Using the owner's name or addressing the team directly creates a personalized connection.
Introduction and Credibility: Highlight relevant credentials and past contributions to notable platforms to boost your credibility.
Give Genuine Compliment: Offer a sincere compliment on the website or recent articles to create a positive tone and show your research.
Make a Clear Pitch: Present your guest post idea with a clear title, a concise summary, and main points or subheadings.
Explain Mutual Benefits: Articulate the benefits readers will gain from your post, such as fresh insights, current trends, or actionable advice.
Include Sample Work: Include links to 2-3 of your best articles, especially those from reputable platforms, to showcase your writing style and quality.
Be Clear: Acknowledge guest post guidelines if present, and inquire about word count, formatting, and backlink allowances.
Ending Lines: End your email with gratitude for considering your proposal and openness to feedback, maintaining a professional tone.
Following The Best Practices and Tips For Successful Guest Posting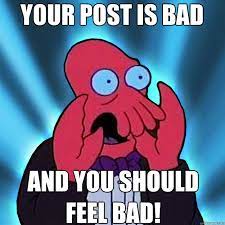 Thorough Research: Researching the blog's content, audience, and style is crucial before pitching to tailor your article effectively.
Quality Beats Quantity: Discover the advantages of having a few guest posts on authoritative blogs over many on low-quality ones. Understand the impact of domain authority, audience engagement, and host blog credibility.
Adhere to Guidelines: Explore the importance of understanding and following guest post guidelines, including content length, formatting, and link policies, to increase your chances of publication.
Provide Valuable Content: Delivering unique, high-quality content that adds value to readers and enhances your brand's image.
Engage with the Audience: Actively participating in the comments section of your guest post, building relationships, and gaining insights.
Craft a Compelling Bio: Creating an author bio that leaves a lasting impression and guides readers to your site or social profiles, including a clear call-to-action.

Optimize for SEO: Strike a balance between creating audience-friendly content while ensuring it's SEO-friendly.
Track and Analyze: Monitor your guest posts' performance by tracking metrics like traffic, backlinks, and engagement, thereby refining your guest posting strategy.
Characteristics and Metrics of Guest Post Opportunities
All guest post opportunities are as different as chalk and cheese. Maximize the impact of your guest posts by assessing the characteristics and metrics of the host sites. Here's what you should consider:
Domain and Page Authority (DA/PA): DA depicts a website's overall ranking potential, while PA focuses on specific page-level ranking. Higher DA and PA indicate authority and enhance the impact of your guest post and backlink.
Traffic Volume and Relevance: Do make sure that your guest post aligns with your target audience by evaluating the host website's traffic volume and sources. Similarly, relevance to your niche is crucial for both engagement and SEO.
Content Quality: Assess the content quality of potential host blogs to maintain the reputation of your guest post.
Editorial/Writing Guidelines: Sites with clear and stringent editorial guidelines uphold content standards, ensuring your content aligns with quality articles.
Audience Engagement: Benefit from a highly engaged audience with comments, shares, and likes, increasing the visibility and impact of your guest post.
Backlink Profile: Use tools to inspect a site's backlink profile. Prioritize diverse and high-quality incoming links while avoiding spammy profiles.
Frequency of Posts: Opt for regularly updated sites to engage an active and returning audience, enhancing your guest post's impact.
Site Speed and UX: A fast, user-friendly website keeps readers engaged with your guest post, reducing bounce rates.
Social Media Presence: A strong social media presence as an indicator of content promotion, increasing the visibility and potential traffic for your guest post.
Conclusion
When utilized effectively, guest posting is an indispensable asset in your digital arsenal. It elevates your online presence, enhances your authority, and drives SEO triumphs. But also keep in mind that it takes time and you need to be prepared to invest into long-term planning, which will ultimately lead to better ROIs.