Link building is essential to a successful SEO strategy. One of the most effective ways to enhance your website's authority and visibility in search engine rankings is through guest posting on relevant sites.

About a decade back, Matt Cutts, a former Google engineer, famously declared the death of guest blogging, labeling it as spammy. Fast forward to 2023, and guest blogging is not only alive and kicking but has also evolved into a dynamic content marketing technique.
53% of digital marketers now consider it an effective means to establish a robust backlink profile. Furthermore, it continues to offer a plethora of advantages, contributing significantly to improved search engine rankings.

That said, guest posting services have gained popularity among businesses and marketers as they provide a quick and efficient way to secure high-quality backlinks.
In this article, we will explore the importance of guest posting for SEO and provide a comprehensive overview of 18 guest posting services to help you make an informed decision:
How To Quickly Find The Best Sites For Guest Blogging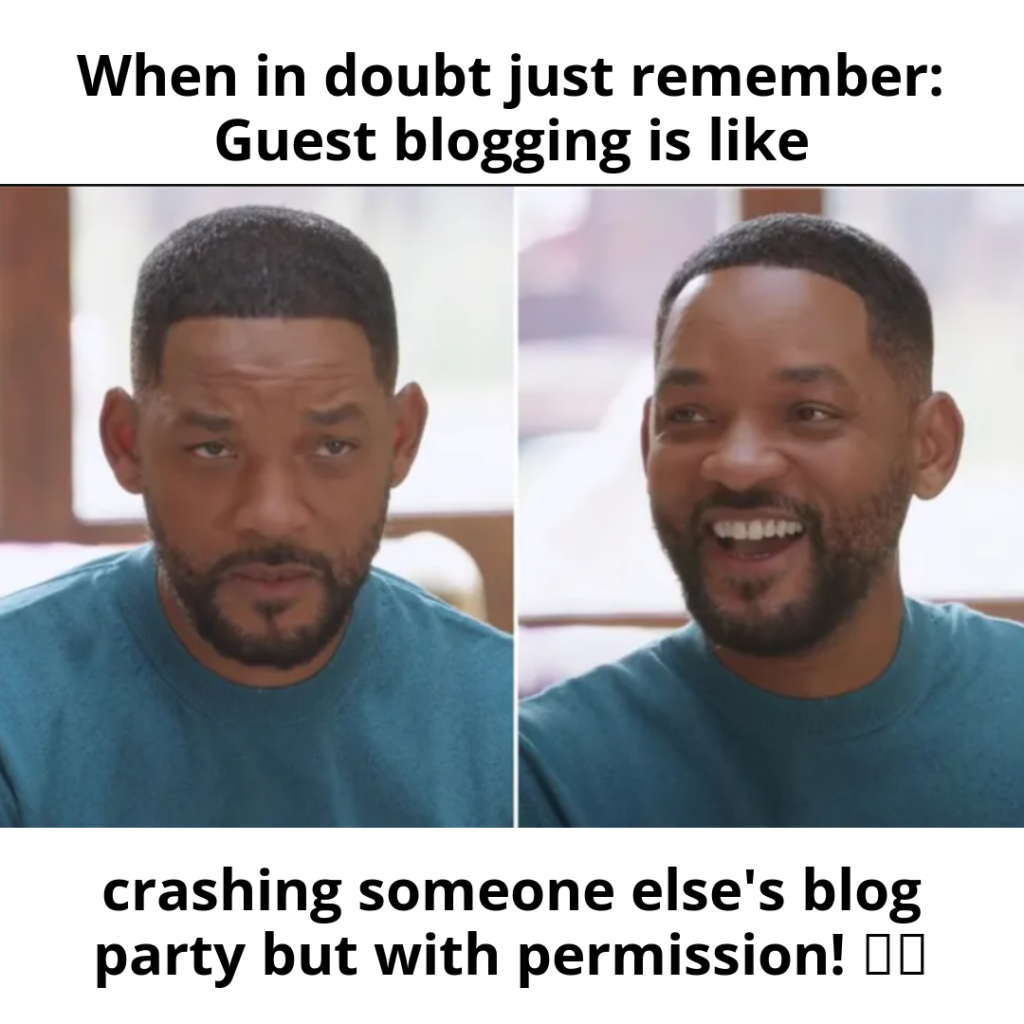 There are several thousands of guest posting websites on the internet. So, how do you identify the best sites? This step is crucial as the success of your guest posting campaign largely depends on the relevance and authority of the websites you choose to publish on.
We've compiled some practical ways to discover the ideal guest posting opportunities quickly:
Do Competitor Analysis: To stay ahead in your niche, you must first uncover your competitors' secret guest posting strategies with competitor analysis. Picture this – in the world of healthcare blogging, your main competitor, "XYZ Fitness," appears to be dominating. Using the right tool, you can keep a tab on the backlinks. This is where you can stumble upon potential guest posting opportunities. That is pure gold!
Use Simple Search Query On Search Engines: The most simple way to learn about guest posting sites is to use search queries like "write for us," "submit guest post," or "contribute." This will open up door to immense possibilities. Keep tweaking these queries to "Travel Blogs + Write For Us," and you'll also get niche-specific results.
Explore Niche-Specific Blog Directories: Talking about niche-specific blog directories, these will be your treasure troves to find greener pastures or the most relevant guest posting sites that are likely to accept your guest post pitches. It is better than shooting in the dark.
Forge Alliances Via Social Meida: Joining industry-related forums and social media groups is a great way to be reckoned by both peers and potential allies. As you engage in discussions and share insights, you unveil opportunities for guest posting that were hidden in plain sight.
Unearth the Guest Posting Marketplaces: Guest posting platforms are your merchants, offering various options. Use them to can peruse an array of guest posting opportunities and make your mark.
Use Leading Content Outreach Tools : Utilize content outreach tools to identify websites that are open to guest contributions. Alternatively, you may want to keep a repository of guest post pitch emails that you want to share with webmasters or editors of the websites. It is also important to personalize these to have an effective pitch land in their inbox.
Now, let's take a deep dive into some of the comprehensive tools, which offer out-and-out guest posting services to boost your link building efforts.
Serpzilla
A prominent guest posting service known for its extensive network of high-authority websites, Serpzilla offers a wide range of niches to choose from and ensure that all guest posts are of the highest quality.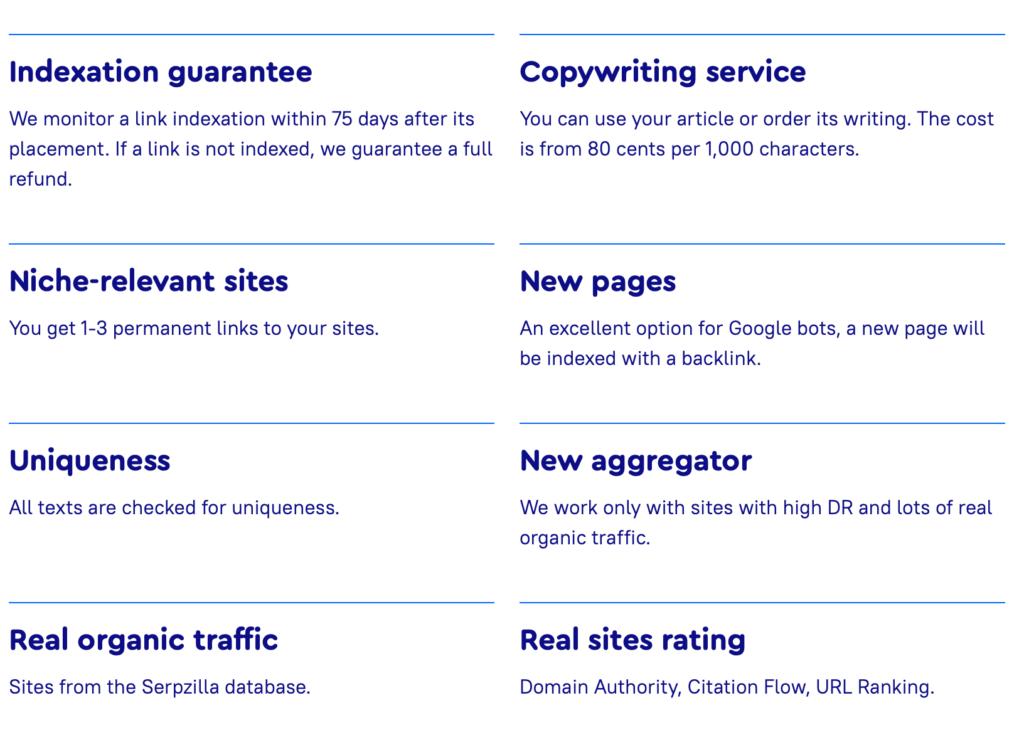 We ensure that your guest posts are not only placed strategically but also tailored to seamlessly fit the tone and style of each target website. This commitment to quality goes hand in hand with transparent reporting and tracking, giving you complete visibility into the progress of your guest posting campaign.

Our dedication to delivering high-quality content and fostering natural link acquisition sets it apart in the field of guest posting, making it a reliable partner for elevating your SEO strategy.
Sape
Sape is a platform that connects bloggers with websites willing to host guest posts. It offers an extensive marketplace for buying and selling links, making it a flexible option for link-building strategies.
Sape provides a broad marketplace for link-building, offering flexibility in strategies. However, it may have a steep learning curve, making it complicated to use for some users.
OutreachZ
OutreachZ is a reputable platform for guest posting and link-building, with a focus on high-quality outreach to authoritative websites. Their dedication to crafting personalized outreach campaigns is a favorite among brands and businesses looking to build genuine relationships and gain meaningful placements. It offers tailored outreach campaigns, ensuring alignment with a brand's unique requirements and target audience. It provides access to authoritative sites, ensuring meaningful backlinks. The drawback is that some may find the pricing on the higher side, and custom campaigns may lead to longer lead times.
Adsy
Adsy is renowned for content marketing and distribution services, connecting publishers and marketers directly for guest posting. The tool boasts a wide range of publishers, offers direct communication, flexible pricing, and ensures quality control. However, there is a platform fee, and content quality may vary across different sites.
The HOTH
The HOTH is a well-known name in SEO, offering guest posting services with a focus on white-hat techniques. The tool provides holistic SEO services, custom content, and connections to reputable websites. On the flipside, the cost may be higher for some, and content creation may take longer.
Page One Power
Page One Power is a link-building specialist known for its emphasis on authentic, meaningful connections in guest posting. They offer tailored approaches, great reporting, and an SEO-integrated approach. However, their premium pricing and longer results wait time may not fit every business's budget and timeframe.
LinkBuilder.io
LinkBuilder.io is a modern link-building service, focusing on valuable content and tailored campaigns.Their content-driven approach, well-drafted campaigns, and high-quality links stand out. However, they are selective in their approach, and results may take longer.
Stellar SEO
Stellar SEO is known for a comprehensive approach to guest posting, with a commitment to quality and transparency. They offer custom outreach, avoid Private Blog Networks (PBNs), transparent reporting, and white-hat techniques. However, their pricing may be on the higher side, and results might take longer.
Smash Digital
Smash Digital offers a blend of SEO services, with a focus on sustainable results and organic growth. The tool provides tailored strategies, diverse link profiles, comprehensive reports, and a reputed team. However, they have a limited service selection and premium pricing, which may be a deterrent.
Heroic Search
Heroic Search emphasizes relationships in guest posting, offering both strategy and execution for organic traffic growth. The tool's relationship-driven approach, transparent reporting, flexibility, and expertly crafted content makes it a strong choice. However, the selective process and waiting times may pose challenges for some businesses.
OutreachMama
OutreachMama takes a hands-on approach to link building, blending manual outreach with expertise. They offer tailored campaigns, a diverse network, transparent processes, and quality content. However, their premium pricing and lead times might not suit every budget and timeline.
RankZ
RankZ is known for its data-driven approach to guest posting, with a focus on high-authority websites. They evaluate websites based on extensive metrics, offer rapid turnaround, transparent reporting, and flexible packages. However, customization options may be limited, and there could be waitlist issues.
Lovetolink
Lovetolink emphasizes quality over quantity, focusing on high-quality, relevant blogs with genuine readership. Their approach prioritizes quality and relevance, with transparent pricing and effective communication. However, their services may be priced higher, and longer wait times could be a drawback.
SeoEaze
SeoEaze is an SEO agency offering guest posting services with a strong focus on delivering high-quality backlinks and premium content creation. The tool excels in providing top-tier backlinks and well-crafted content, which can significantly boost SEO efforts. However, their premium quality often comes with a higher price tag, and customization options may be limited compared to some other services.
BibiBuzz
BibiBuzz is a guest posting platform that acts as a bridge between advertisers and publishers, offering a straightforward and user-friendly platform for securing guest posts. It simplifies the guest posting process with its easy-to-use platform, making it accessible to a wide range of users. However, it might not offer as extensive customization or a broad network compared to some other platforms.
Only Outreach
Only Outreach is an agency specializing in guest posting services, placing a strong emphasis on natural link acquisition and the creation of high-quality content. Only Outreach's commitment to natural link acquisition and quality content is excellent for long-term SEO benefits. However, their focus on authenticity may result in a longer turnaround time for some businesses, and pricing may not fit every budget.
Pitch Panda
Pitch Panda is a guest posting platform that connects bloggers with website owners, offering a wide range of websites in various niches for guest posting opportunities. The tool's extensive network of websites across various niches provides ample opportunities for guest posting. However, due to the variety of options, content quality may vary, and users might need to be selective in their choices.
Mi Guestpost
Mi Guestpost serves as a platform that connects advertisers with website owners, facilitating guest posting opportunities and providing a marketplace for buying and selling links. The tool offers a marketplace for link transactions, catering to both advertisers and website owners. However, it may lack the personalized touch of some other services, and users should be cautious about link quality and relevance.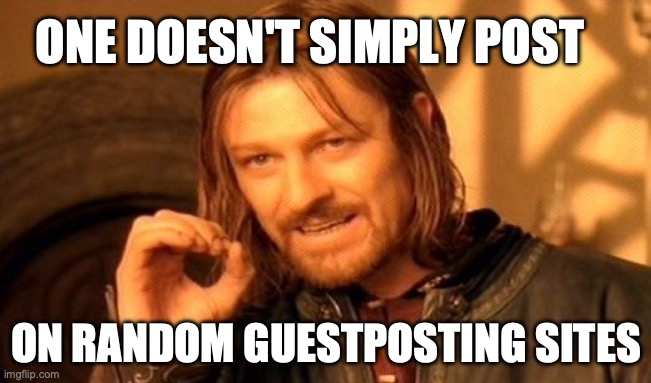 Conclusion
In conclusion, guest posting is an effective strategy for improving your website's search engine ranking and authority. With numerous guest posting services available, it's crucial to choose the one that aligns with your specific needs and budget.
By considering the advantages and disadvantages of each service and utilizing the strategies for finding the best sites for guest blogging, you can boost your SEO efforts and propel your website to new heights of success.