Link building is one of the oldest and most common methods of optimizing your website for search engine visibility. Black hat, white hat or grey hat, link building is an approach that is shared by SEOs of all colors and levels of experience.
However, not all link builders know how to get it right. In this article, we'll look at some universal mistakes that link builders make while trying to build a mass of backlinks to their sites. In the process, we'll also outline why links were, are, and always will be important.
Not Buying Links
Google's penalties, link spam guidelines and some so-called "white-hat" SEOs have propagated the myth that buying links is against the rules. While this misconception is deeply entrenched, perhaps there isn't a single SEO or major website in the world that has not directly or indirectly broken this "rule."
Yes, there is a thing called "link spam" and it is very real. It is necessary for SEOs to fight against bad links to offer a better experience to everyone on the internet.
Google understands this very well and that's why their link guidelines clearly state:

No surprise then, that a recent Serpzilla study found that over 75% of SEOs buy links in the routine course of their job. Perhaps, it's the most straightforward and honest ("ethical" is to deep a word) way to build links. If you're not buying links yet, check this out.
Spreading Comment Spam
Somehow, SEOs never tend to get over the habit of trying to comment on blog posts and leaving a link in the text or "website" field even though this technique has been dead and buried for many years.
Commenting on a blog post used to be a rewarding form of engagement and learning in the 2000s. However, SEOs ruined this beautiful medium of feedback and interaction by leaving unimaginative comments just for the sake – nay, "hope" – of a link.
Blog owners and editors are so tired of spammy comments that most publications today have closed their comments forever. Congrats, SEOs, you killed it. Literally.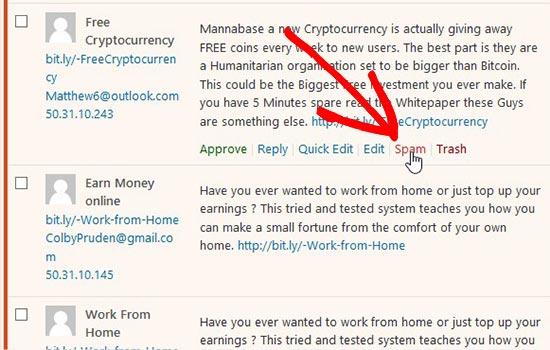 Of course, hard core spammers won't ever give up. They frequently try and hack blogs and forums to insert thousands of backlinks – if not from posts then from comments (this is easily prevented by keeping your CMS updated).
Google's latest SpamBrain algorithm is built precisely to target such kind of links. At a minimum, Google will simply devalue these links. If worst comes to worst, they might flag a site that uses such link building strategies.
Settling for Too Few links
Every now and then you see a claim from an SEO or content marketer that they are ranking for this keyword or that without building a single link to their page. Many experts also claim that you can rank well with a combination of fresh content, good internal linking, great on-page SEO and so on. Plus, Google constantly tells us that they are moving towards a future where links will be increasingly less important as a ranking signal.
So can you rank your site without building links?
"Fuhgeddaboudit," says Cyrus Shepard of Moz.
Links are how search engines discover your site, don't forget. The more places Google finds you from, the more authority you have on the topic or keyword.
From our internal studies, Serpzilla experts agree that you need links from at least 30 to 50 unique referring domains for notable results.
Building Only Topical Links
Yes, the more links you have from thematically related sites, the better it is for Google to understand the context of your content and its relevance to appropriate keywords, and the better chances you have of ranking higher.
No, you need not focus on getting links only from sites with thematically or semantically relevant content. Some websites – even though not related closely to your topic – might present the opportunity for high-quality links that you simply can't (or shouldn't) miss.
Of course you must build most of your links from topically relevant pages. But how do you define "relevant?" At what point does a piece of content stop being relevant or contextual? Can you link to a page with formats for a dissertation from a site that has programming tutorials? There are no correct or clear answers – the lines are blurry whether you are a bot or a human.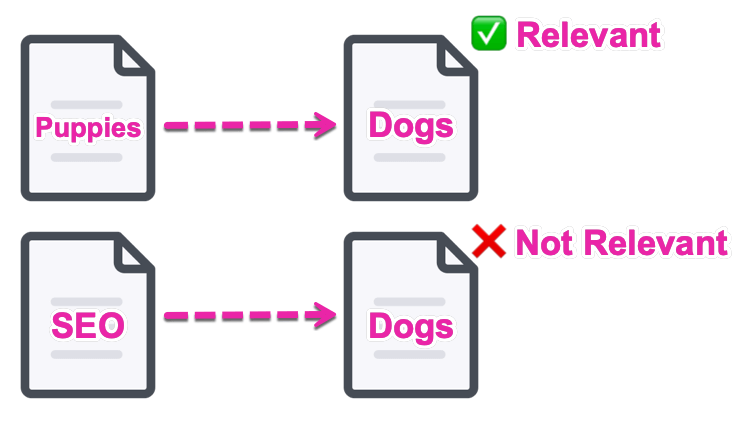 A recent Serpzilla case study proved beyond doubt that simply building high-performance links can get you the kind of results you want without the need to focus on topical relevance. It's the link parameters and metrics that matter most.
Remember, we DO NOT recommend ignoring context and relevance. We simply want you to go beyond your mental blocks and preconceptions on what helps your page rank higher in the SERPs.
Building Links Too Fast
Proud of your ability to build 1000 links a month? Hark! Tread slowly. The faster you rise, the harder you fall.
Building links too fast is a blinking red flag for search bots and crawlers. You need to control the pace and add links at a speed that isn't higher than the average for your niche or industry. Just because you have a significant link building budget, you don't need to burn it.
This is where Serpzilla can be super-useful to you. You can use it to buy a bunch of backlinks in seconds but take them live at a regulated pace. There's a great feature called "auto mode" that uses machine learning to pick up your link building style and then place your kind of links automatically.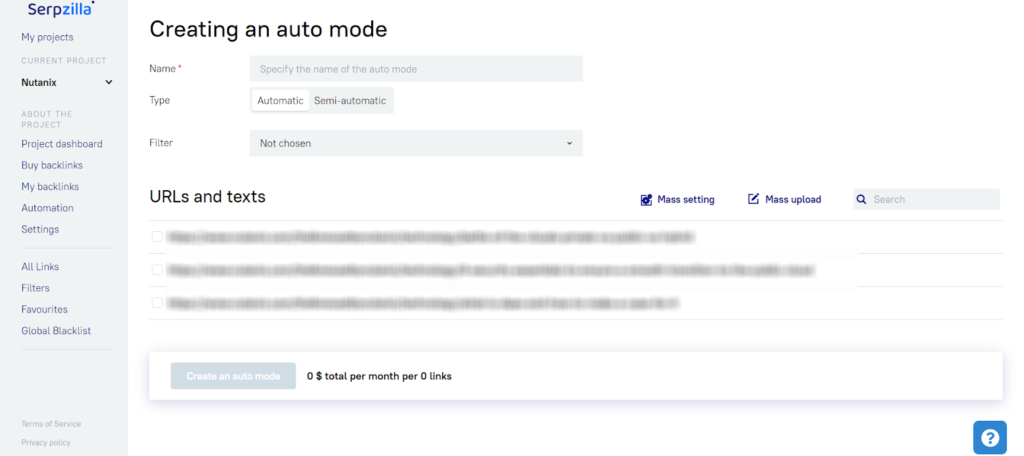 The auto mode is smart – it always, always stays within your budget. It also has built-in limits on the number of links to build within a specified period. This way, you can increase your link footprint incrementally. Say if your site has 500 links at the moment, auto mode won't buy 5000 in the next month; it will start with 10 in the first week, 20 in the next, 50 in the week after that, and so on.
Lastly, once you buy, earn or build a link, make sure it's indexed quickly.
Using Hidden Links
Another spammy practice that Google can (and does) easily detect and penalize these days – black hat SEOs are known to use concealed links (links with hidden anchor text or anchor text that isn't underlined or changes color when the mouse hovers over it) to insert links without the knowledge of website owners or editors.
While this tactic may fool site visitors for some time, Google is well aware of – and forbids – it: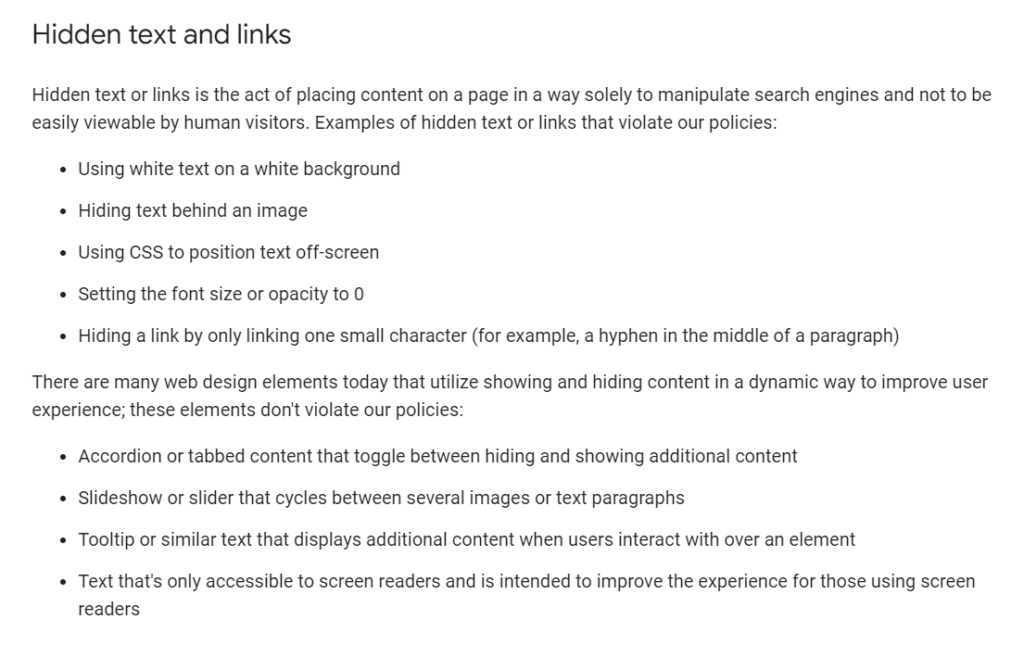 Our advice: Just don't do it. The juice is not worth the squeeze.
Not Paying Attention to Link Diversity
As with people, so with links – it takes all sorts to make a world. You need links of all kinds and authority to make up a natural backlink profile.
Your links should:
Originate from different types of websites – blogs, forums, social media, etc.
Come from various kinds of pages – homepage, landing pages, service pages, product pages, category pages, etc.
Be in various sections of the page – footer, sidebar, content, etc.
Use different combinations of anchor text – exact match, CTA driven, etc.
Be in different forms – text, image, JavaScript, etc.
Go to various pages of your website – homepage, product pages, blog posts, etc.
The more natural and varied your backlink profile is, the less chances you have of ending up with a Google penalty.
Getting Links from Pages with Weak Content or SEO
If your content is not unique and useful, you're doomed. The basic purpose of a link itself is to point readers to a better, more relevant piece of content.
If you want high quality links, you need high quality content. Period.
But that's not all. Make sure the sites you target for backlinks have their technical and on-page SEO in order. No matter how good the content of a page is, if it doesn't load quickly, isn't secure or doesn't display well on mobile devices, Google is not going to classify it as valuable. This is the key to building effective backlinks.
Ignoring Social Media
No, we're not telling you to churn out 100 reels or tweets with a backlink to your page. There are two great ways to use social media for link building:
Share your content strategically to reach and engage the right influencers, webmasters and content creators. If it appeals to them, they will naturally link to it from their websites.
Actively build relationships with and reach out to webmasters and editors of prominent blogs and publications in your industry through the social network they use. Ask them to publish your content and link to you when the time is right.
Over to You
Link building is an essential component of SEO. However, it is easy to go down the wrong path and build links that attract Google's wrath instead of link love and qualified traffic. As an SEO, you should focus on building not just links but also trust, credibility and authority for your website. That is the key to beating your competition out of the SERPs.