Backlinks are a major ranking factor in SEO, and they play a critical role in any successful link-building strategy. They help search engines gauge a website's credibility and authority, which can significantly impact its search engine ranking.
Despite Google's warnings and discouragement, the truth is that business owners can buy high-quality backlinks to improve their website's search engine ranking quickly. Backlink buying involves purchasing links from other websites to point back to your site to boost your search engine ranking.
In this blog post, we'll dive deep into the topic of backlink buying. We'll cover
How the practice of buying links became mainstream

What Google has to say about this practice

The current market for links
We'll also discuss the logistics of purchasing backlinks and provide insights into approaches for building high-quality backlinks. Keep reading to get the full scoop on the oldest and most controversial tactic in SEO.
History of Link Buying and Selling
Back in the early days of search engines, buying backlinks was an easy way for websites to "manipulate" or improve their rankings. They could simply purchase links from any site that sold them (even if it was irrelevant, non-contextual, or had no authority) and watch their search engine ranking soar.
But as search engines (and their algorithms) got more competent, they started cracking down on this practice. Google introduced the much-feared Penguin penalty for sites that purchased links in 2012 and further devalued links algorithmically over the years.
Since then, the practice of backlink buying has evolved, and black hat SEO tactics have becme more advanced. One example is private blog networks (PBNs), where site owners buy expired domains and create sites full of programmatically generated content, with the sole aim of linking back to their main site. Other similar black hat tactics include link farms, automated link exchanges, and paid directories.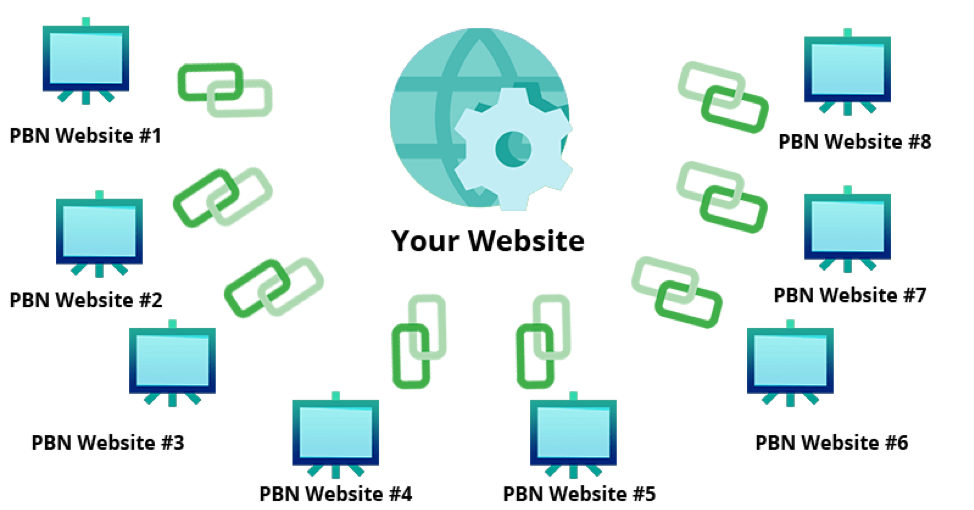 But as backlink buying has evolved, so has Google. Google has become increasingly sophisticated at identifying sites that purchase links, making backlink buying a very risky, complex and niche-specific strategy.
Google's Stance on Buying Backlinks
What does Google have to say about the practice of link buying? In what ways does link building violate their guidelines?
Google's guidelines on paid links and link schemes are clear: any link intended to manipulate PageRank or a site's ranking in Google search results may be considered a violation of their guidelines. This includes links that are purchased, exchanged, or otherwise acquired with the intention of manipulating search engine rankings. Here's what they say:
Google uses links as an important factor in determining the relevancy of web pages. Any links that are intended to manipulate rankings in Google Search results may be considered link spam. This includes any behavior that manipulates links to your site or outgoing links from your site.
In addition to the potential penalties from Google, buying backlinks also risks your website's reputation. If your website is associated with low-quality or spammy websites, it can damage your brand reputation and make it harder to attract high-quality links in the future.
It's important to note that only some paid links are good. Google acknowledges that there are legitimate reasons to pay for links, such as advertising or sponsorship. They specifically state:
Google does understand that buying and selling links is a normal part of the economy of the web for advertising and sponsorship purposes.
So, make sure you know where the trends in buying or selling links in your industry or niche. How many backlinks do your competitors have on average? From what kind of sites? What kind of content gets them links?
The Current Market for Backlink Buying
Even though buying backlinks can have negative consequences, the market for this practice still exists, and there are various ways to do it. For example, you can buy backlinks through online marketplaces, private sellers, or specialized backlink-selling services.
Buying links is imperative in some industries where legitimately no one will link back to you and you are limited by laws and regulations in doing PPC. A couple of such industries are porn and casino.

Backlink-selling services typically offer various backlink packages claiming to provide high-quality backlinks from authoritative websites that can improve your search engine rankings. However, it's crucial to exercise caution when dealing with these services, as the quality and relevance of the backlinks they offer can differ significantly.
Many backlink-selling services contact website owners and offer to purchase links on their site, often providing payment or other incentives to convince them to sell backlinks. A study by Ahrefs found that about 12% of all blogs sell links outright. This applies more in some niches than others.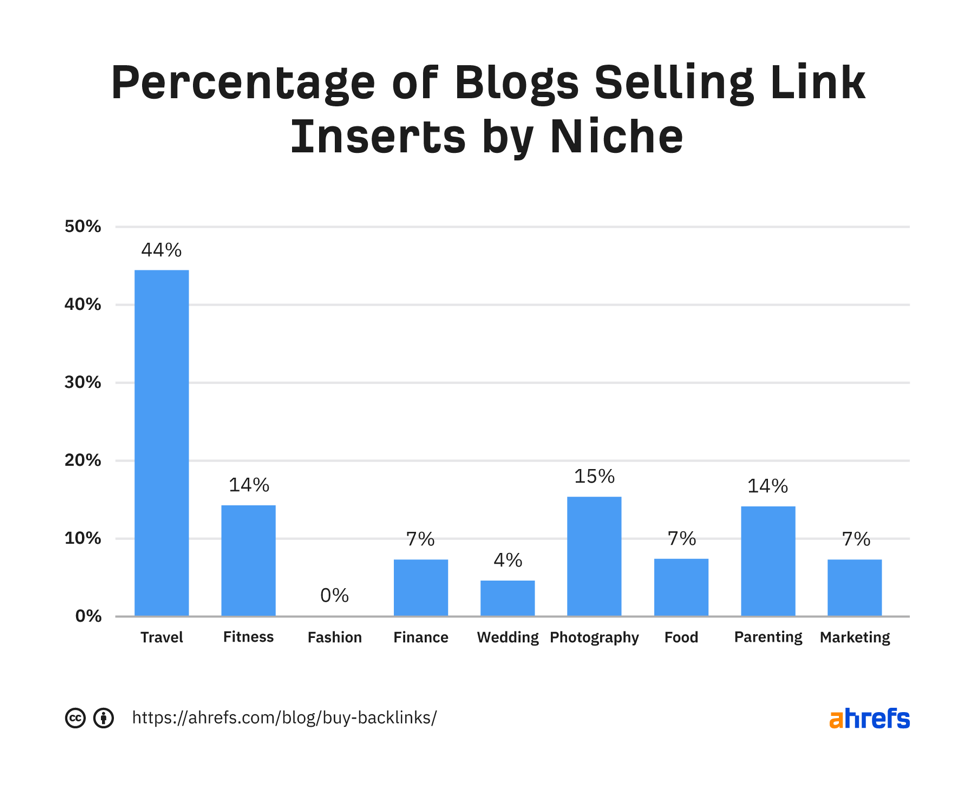 While some backlink-selling services may claim to provide high-quality backlinks that are hard to obtain through other means, it's important to remember that there are no shortcuts to building a strong backlink profile. Of course, services like Serpzilla take great care in ensuring that the target sites are of good quality. Services that provide a strong verification process as well as variety of link formats are preferable over others.
Analyzing Link Quality
Although backlink buying may seem convenient for your website to jump rankings on the SERP, it's imperative to recognize that not all backlinks hold the same value. To establish a robust backlink profile that yields positive results for your SEO, it's essential to prioritize obtaining top-quality backlinks from credible, relevant, and authoritative sources.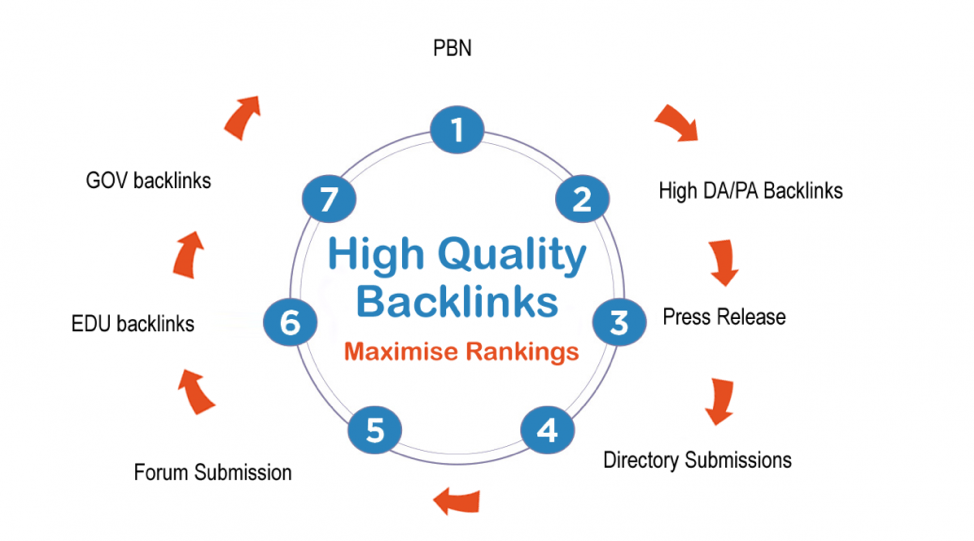 High quality backlinks possess various characteristics, which include relevance, authority, and trustworthiness. In addition, getting links from domains and webpages that are relevant to your business proves to be more valuable and contributory than from unknown and un-relevant sources. For instance, if you own a pet supplies website, a backlink from a veterinary webpage is more relevant and valuable than one from a fashion blog.
Backlinks from authoritative websites with high levels of trust and credibility are more valuable than those from low-quality or spammy sources. Domain authority, page authority, and trust flow are metrics that can measure authority. Backlinks from trustworthy sources, such as government websites, educational institutions, and reputable news organizations, are also more valuable than those from untrustworthy sources. Trust flow, citation flow, and spam score are metrics that can measure trust.
Further, links from websites in the same region also offer more brand value and relevance, especially if you have a local or national business catering to a specific geographic region.
Serpzilla lets you analyze all of these factors in detail before you buy a single link from a site. You can specify thresholds and evaluate websites only if they meet your minimum requirements.
As for analyzing and monitoring the backlink profile of a website, major tools such as Ahrefs and Semrush do the job quite well. They give you metrics such as:
Site authority and trust

Anchor text

Recency of new links

Spam score and toxicity

Still existing or lost

Location and IP address

Followed vs. no-followed
Buy High Quality Backlinks
Boost your SEO results! Link building has become fast and easy with Serpzilla. Buy quality backlinks on authority websites with high DR.
Sign up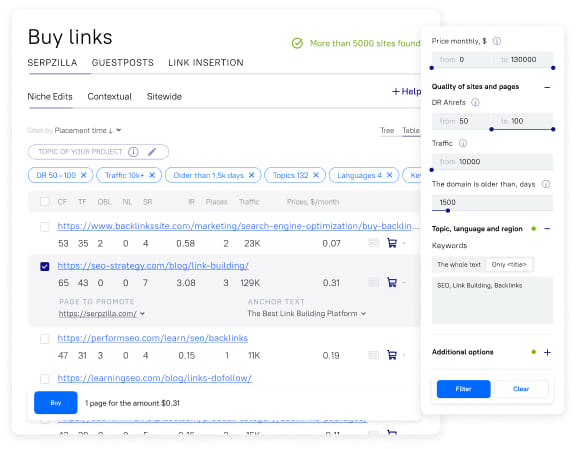 To Sum Up
Focusing on tried and true SEO practices such as creating high-quality content, building relationships with other website owners, and consistently acquiring backlinks can take time and effort, but they will help your site steadily gain visibility and make it unshakeable once it reaches the top of the SERPs. A strong backlink profile is key to search engine rankings and site authority in the long term.
Serpzilla strives to amass the best and most high-quality database of backlinks out there. Sign up on our platform and watch your search visibility and rankings shoot up in 2023!