This is the third part in our series about how to build the most effective backlinks. Earlier, we explored how to get relevant and contextual backlinks in Part 1 and the metrics we use to analyze links in Part 2.
Here in Part 3, we'll find out how to steal the best links of your competitors and build a backlink profile that can match theirs, no matter how big they are. It isn't exactly related to Part 1 or 2, so you can begin reading this article right away.
In SEO, we often talk about analyzing competitors – even "spying" on them. Competitor analysis is often one of the first steps you take in SEO, even before you create your website or even before you build your product. You look at the market, the audience, customer behavior, and what is working for your competitors and what is not.
Backlink analysis is no different. Let me show you how to take a competitor, analyze their links, and build a backlink profile of similar value in very less time.
Competitor Backlink Analysis using Ahrefs
Here, I'm going to use Ahrefs to analyze a particular site's backlinks. I do so only because it's a personal preference. You can use a similar tool – Semrush and Moz are good options – to do the same.
Open ahrefs.com, go to Site Explorer and type your competitor's domain name in the box. Let's say you're an ecommerce site and your competitor is Flipkart. Because, why not? Ecommerce is a mature niche, but the competition isn't impossible to surmount.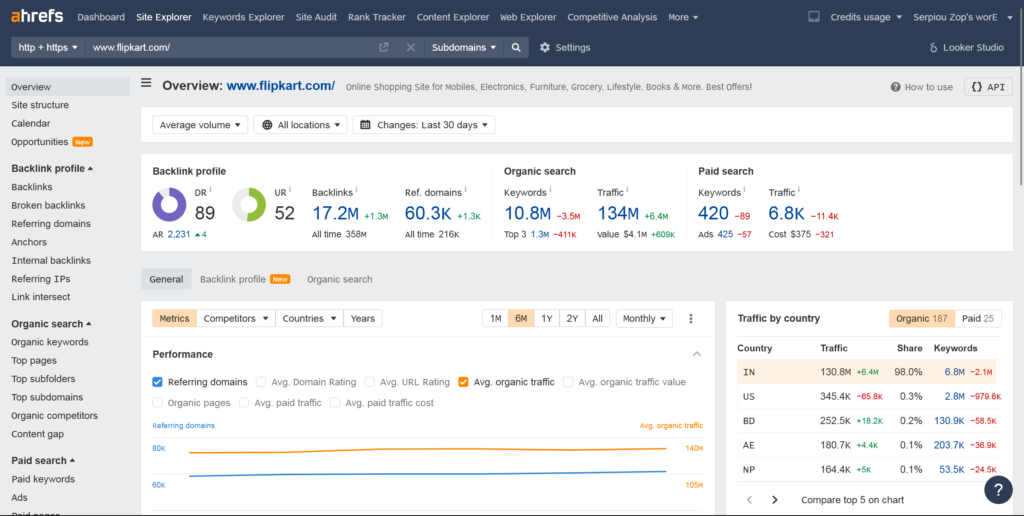 You see Ahrefs throws up really detailed info on the site. The DR is very high – 89 is an almost perfect score. This is Ahrefs' authority metric and a measure of how much Google trusts the site.
Scroll down to the "Organic keywords" section. You can see that flipkart.com ranks for a crazy amount of keywords – a full 1.3 million in the top 3. Mind blowing.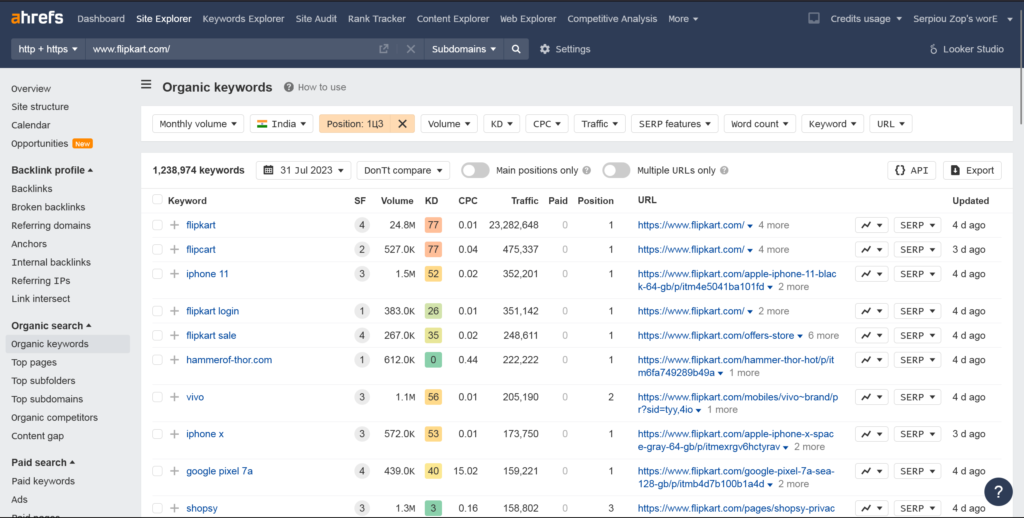 Here, you can see the list of all the keywords. Naturally, you want to see tactics that work for everyone. You don't want to (and never will) rank for keywords like "flipkart login" or "flipkart sale," so you can use the filters to get rid of branded anchor text. This leaves the important keywords you really want to rank for – such as "iphone 14." Export the rest of the results (the number of rows is limited by the pricing of your Ahrefs subscription) in a CSV or Excel spreadsheet.
Now you can quickly scan the spreadsheet and delete keywords with very little potential or no value. These include keywords with low search volume, irrelevant keywords, and keywords with very high difficulty.
You're left with some good keywords that you can target.
Again, go to the "Backlinks" section (menu item on the left) of the Site Explorer.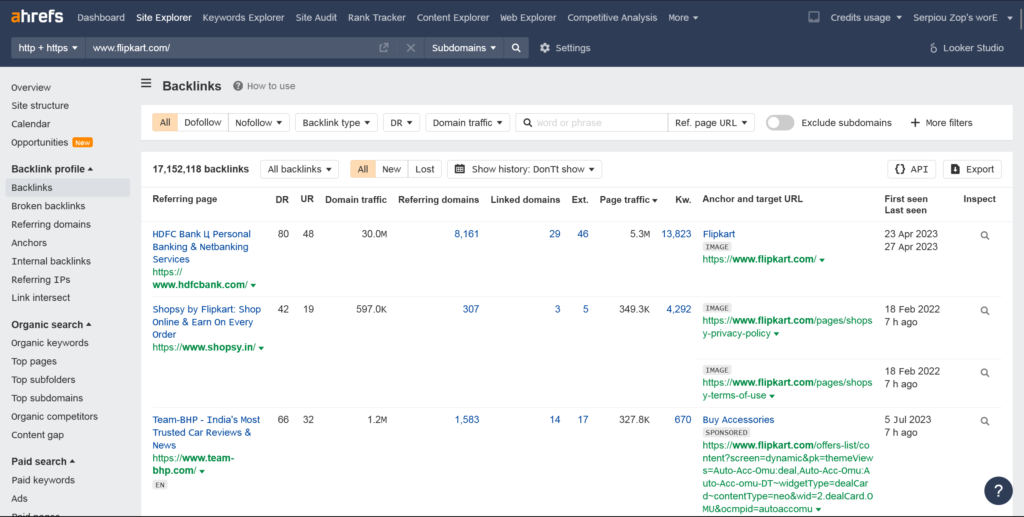 You can see that Flipkart has about 15 million backlinks. This means you also need a similar number to beat them. As a rule of thumb, all sites need a lot of backlinks to rank higher. Google forms its estimate of the trustworthiness of your site by looking at the number and variety of backlinks you have.
In this list, you'll probably see websites such as Wikipedia, job websites, forums, social media, etc. It's natural to get backlinks from such sites, especially those in local niches. If local websites link back to yours, it means you've established a very "organic" presence in the eyes of Google.
So if you want to know where Flipkart's SEO team is buying their backlinks from, export this list and get rid of the free websites from the spreadsheet. If you're not sure about the source of a link, just click through and take a look for yourself to see what the page is about and how it links to your competitor.
Segregating Links by Type
Your actual backlink analysis process starts now. You need to break down the links into dofollow, nofollow, sponsored and other segments to find out the ratios of these to one another. And you need to do this for all your main competitors – at least 5 to 10 of them.
You'll find that the proportion of their nofollow/dofollow links or sitewide/non-sitewide is almost the same. Calculate the averages of these ratios. These are the figures that you have to target for your own site, because Google sees them as a benchmark for your industry.
When you're building your link profile, be sure to mimic these ratios. The same applies to anchor text and types of anchors too. Use image anchors, naked URLs, and variations of keywords in your anchor texts. Google loves (and rewards) variety.
Mimicking Competitors' Strategy
By breaking down the types of links and anchor texts, you know how much effort to put into buying links and building links. You also get a better estimate of how much the links will cost or how long they will take to build.
Frequently, you will see that a lot of websites link to your competitors not because they paid them but because they do real-world stuff like organizing events, sponsoring conferences, and so on. This takes more time and effort, but it's not undoable. If you don't have the budget or resources to organize or sponsor an event in your industry, you can try and "contribute" to one by sending an expert speaker or setting up a booth. That would be the ideal balance of time, money and effort.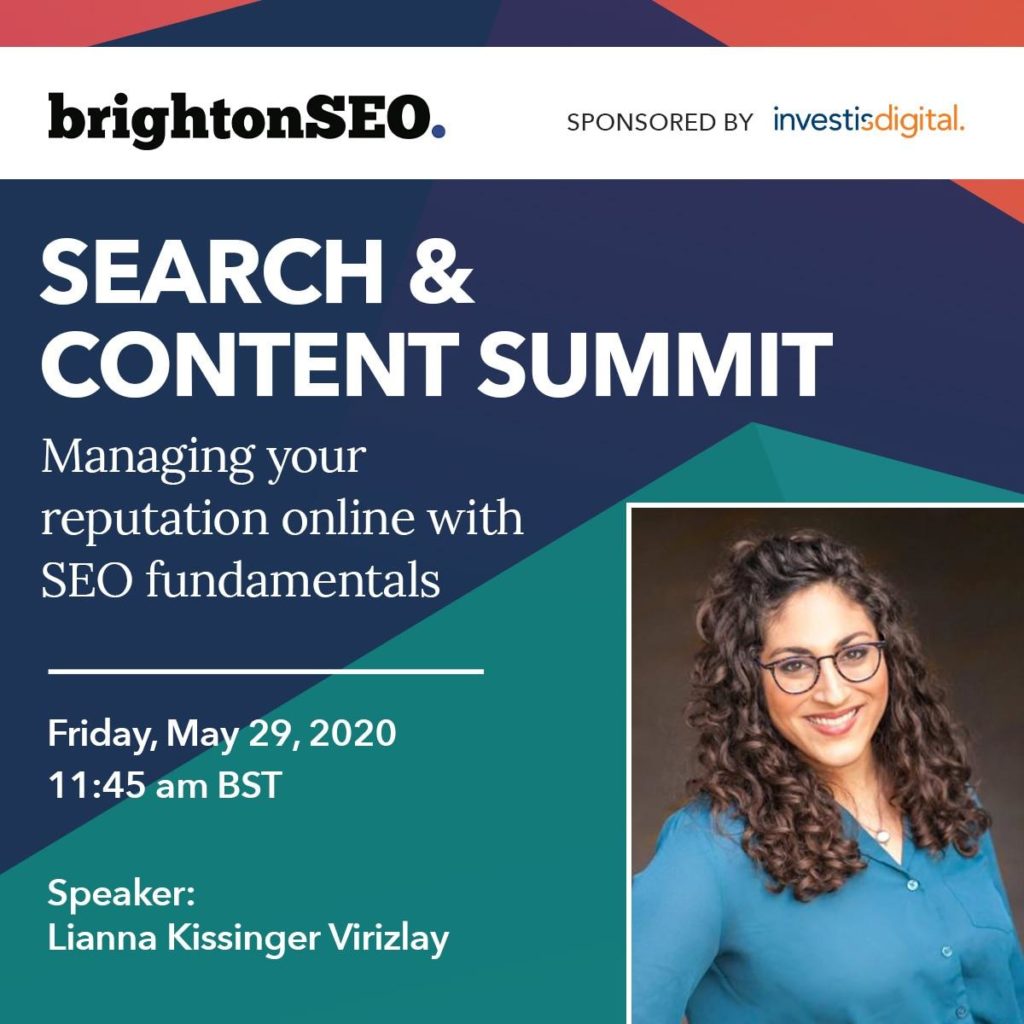 The links that you get from the event's page and other sites that cover it will be natural, free, trustworthy, and of great brand value as well. This way, you can get links from the same websites that link to Flipkart, and each of these links will be equally valuable but less expensive. You can get more ROI for the same budget.
Upgrading Your Content
You will also notice that some links in your list are marked as "content" by Ahrefs. These are the links that are set within content and link to the top-performing pages on Flipkart. They are probably the most expensive (in terms of both money and effort) that Flipkart built, because they are high-quality and they point to painstakingly-created pages.
Mostly, the top pages in terms of traffic for most of your competitors will be pages on their blogs. You can take a look at these by clicking on the "Top pages" option in Ahrefs Site Explorer.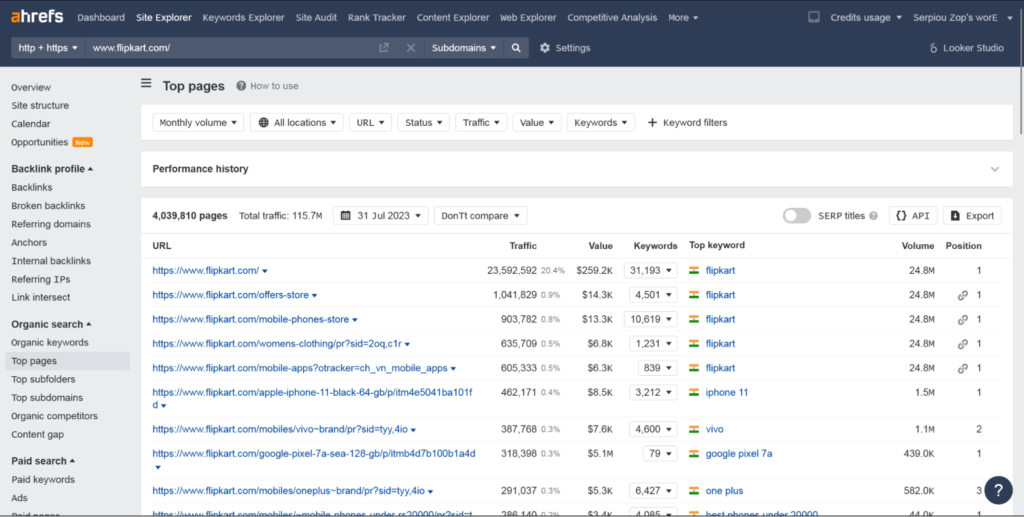 Analyzing these pages will help you greatly in understanding the type of content you should create, what it can be about, how it should be structured, how long it should be, and how frequently you need to publish new content.
Every competitor will have a few top pages (such as a guide to get great deals at an annual sale for Flipkart) that reveal what kind of information your customers lap up. This will be your bread-and-butter content.
Getting All Sorts of Links
As we have repeatedly emphasized, it is very important to get backlinks from different sorts of websites, as well as backlinks distributed across a wide range of metrics.
For example, Flipkart has quite a few links from Cashify, which is a marketplace for used phones but also aggregates price data from other online and offline sellers. Cashify has a page that lists the pros and cons of iphone 13 and compares the prices of these models from Flipkart and Amazon. That's a good link for both of them.
If you're a small mobile retailer, you can create your own product pages on such sites or even negotiate with them directly to link to you on a particular comparison. Sometimes, these links are very affordable and send you valuable traffic.
Again, remember that you don't want links from the exact same pages or websites that are linking to Flipkart (or your competitors). Rather, you want similar links – similar in topic, similar in traffic and similar in site authority. You should aim for similarity instead of sameness in metrics when building your backlink profile.
Scale Your Link Building
Okay, now you have dug deep into your competitors' backlink profiles, determined the kind of links you want to build, and maybe created a giant spreadsheet with a list of all backlinks and keywords you want to target. Where do you begin? How do you decide which links to build first?
The first thing that probably comes to your mind is to go to each website one by one, click on Contact Us and reach out to someone offering them some content or value in return for a link. But if your competitors are sites like flipkart.com, you need millions of links, so best of luck contacting every site you find manually! You'll probably be doing this for the next 2,000 years!
This is where you turn to Serpzilla, your best friend. You need smart link building automation and tactics where you can fire up the tool, apply appropriate filters, and find websites that exactly suit your purpose from the point of view of topical relevance, traffic potential, domain authority, etc.
This way, you cut out the manual outreach. Serpzilla does all the hard work for you and builds the exact number of links you need, within the timeframe that you stipulate, and without making any mistakes that could get your site penalized by Google.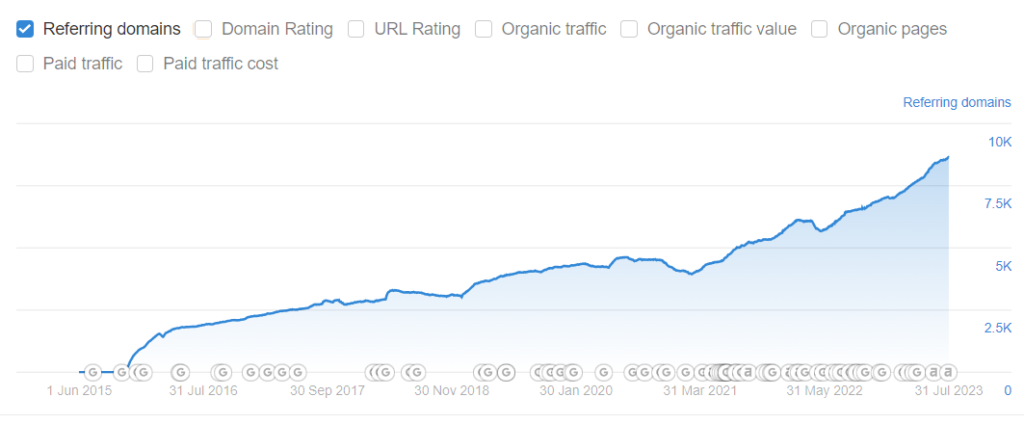 This is the fastest, simplest and most affordable way to scale your link building and achieve the same organic visibility and authority as the behemoths in your industry. Good luck!