Buying quality backlinks in a reasonable low pricing segment is something all SEO marketers strive for. In general, building a healthy backlink profile always requires time, effort, and all sorts of resources, so if you are able to quickly purchase something you otherwise have to work hard to obtain, it seems like the best solution. However, this is often not really possible. Backlinks from websites with high domain authority or bloggers with a heavy weight in your niche either cost exorbitantly or come with a number of conditions you need to match before you are given one.
That is why, whenever a SEO marketer manages to secure a stably working way of acquiring acceptable quality backlinks that add value to the backlink profile they are working on at a good price and with little effort, it's always a bit of a breakthrough. It greatly optimizes the ever dwindling SEO budget and releases valuable creative resources to be applied elsewhere. 
However, cheap backlinks can come with a catch and getting lured by a cheap price may eventually come at a very high cost, if such backlinks become viewed as toxic or spammy by Google and you get penalized. Still, we are not saying that out of 'high quality',  'cheap', 'take little time and effort', you can select only two at a time, when it comes to acquiring backlinks. In this article, we'd like to explore the world of inexpensive backlinks and help our readers navigate it with ease.
Types of inexpensive backlinks and their average cost
There are several common ways you can obtain backlinks at a low price. Some of them would obviously be black hat, others – gray hat, and some – bordering on white hat SEO practices, so take care to study your potential sources and their processes.
Forum Comment links
Easiest to place, come literally at no price, because if links are allowed by the host forum or board policy, you can do it yourself. And you've seen it aplenty on Reddit, Quora and more niche-related resources. You can leave comments with backlinks directly or, if the resource allows you to have a signature, place them in your signature or user information, this way, your links appear in every post you make.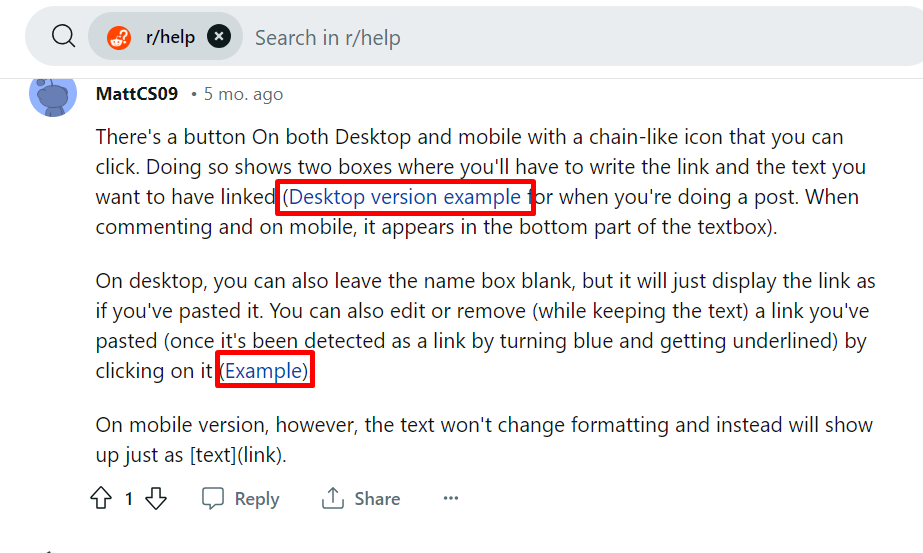 Social Bookmarking Resources
Social Bookmarking Resources allow you to add, edit, annotate and share content from other sites. These would be sites like Digg or Pinterest. For users it's a great way to organize and store content they find useful and want to group thematically, in a single place. But at the same time, each Pinterest board named 'The kitchen of my dreams' can contain backlinks to kitchen appliances brands, local craft shops, and furniture makers for many entries.

PBN Links
Private Blogging Networks or PBNs are rings of seemingly unconnected websites, usually owned by the same entity. PBNs are usually created to link to the main website that drives sales for the company. Because maintaining multiple sites is usually costly, PBN owners often sell backlink placements to external sites. 
Website Directories
This one is pretty straight-forward. It's just a directory of sites where you can submit your resource link. In most cases, it will be categorized, but the main idea is to obtain a backlink. Although Google nowadays gives little value to links from such sites, they are still in use. Some of the biggest existing ones, like Yahoo directory or DMOZ are no longer available, but smaller and more niche-oriented still function. The screenshot below is, for instance, from business.com.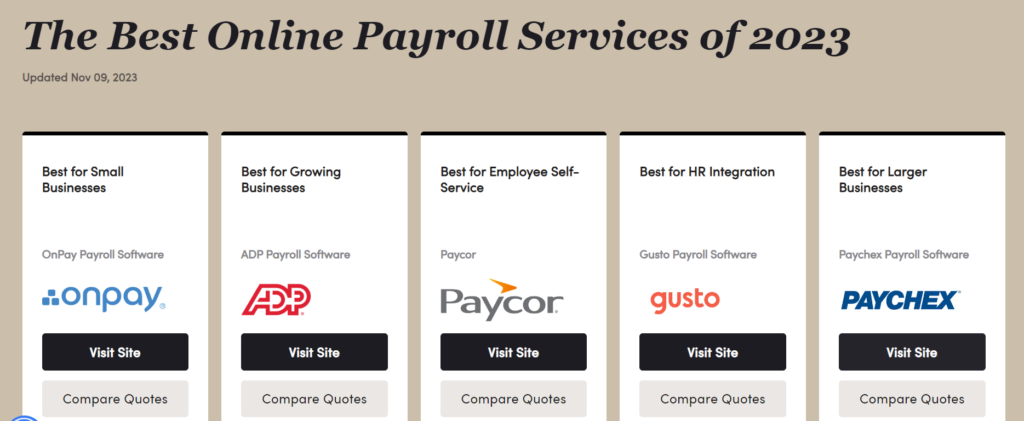 Sponsored Posts and Articles on Little-Known Sites
It may be a great although not always immediately efficient way to obtain acceptable quality backlinks. Websites that are just starting out or have a small or very niche following charge much less for a guest post, a link placement or an integration and if you are tight on budget, this may be a good way to get backlinks. It may prove especially profitable if you manage to catch a star on the rise.
Where to Buy Backlinks Cheap?
It's obvious that most SEO marketers today need backlinks in bulk, so separate random purchases in most cases will become too sporadic, too hard to track and manage and too few to have a significant effect, so this is where backlink purchasing services come into play. Let's take a look at a few options.
Backlink Marketplaces
Freelancer communities and online marketplaces like Fiverr or SEOClerks  will have plenty of people offering backlink services. Some of them will offer bundles of backlinks at varying prices and from different providers, from random forum and social media comment placements to more sophisticated approaches. Probably, not your safest choice. Buying cheap links in bulk, especially placed in forum comments can create a toxic disaster in your profile and will cost much more to clean up. Link bundles can start at as low as several dollars per thousand placements, because in most cases, such services would use bots for placement. 

PBNs
Not necessarily a much safer version, as not all PBNs are organized well enough to provide a good level of relevance to your backlinks. Some actually have quite a lot of link juice to provide, but it's all only till Google notices them. When it does, their links will become largely neglected when calculating page ranks. Nevertheless, PBNs can charge around $100-200 for the original placement and then a yearly fee to keep the links.
The screenshot below shows a link from a green living blog to an e-commerce project that is seemingly unrelated to the blog topic, but is nicely placed in a sustainability-related article.
Automated Link Building Software
Bordering on white-hat tactics, tools like ScrapeBox or GSA Search Engine Ranker use automation to streamline link submission and placement processes and niche search. Most of such tools require you to purchase the software or use subscription-based payment plans. Looks like a deal, but in many cases you have little to no control over the quality of their resources pool and your precious link can get placed somewhere it better not be present. Again, this can results in you acquiring toxic links and having to use additional tools to track and remove them.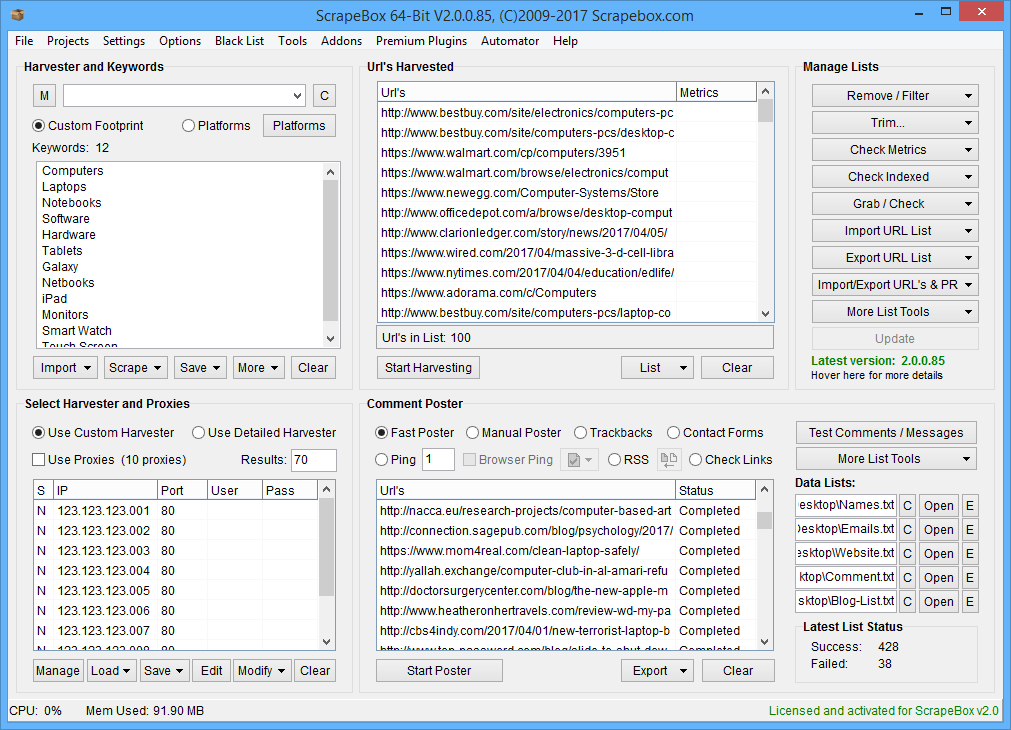 Direct Link Purchases
Paying a website or a blog owner directly for your link placement is probably the safest way to get your paid backlinks. You control who you work with, you can get all the information and metrics about the website beforehand, you can agree on the piece of content and where the link is placed. Google has no technical way of knowing you have paid for the link. The catch? All these negotiations will take time, effort and you can only do so many of them with  limited resources. Oh, and yes, placement with sites that have high DA will still cost a lot. Here, the difference between the lowest and the highest segment prices can be huge, tens of thousands of dollars.
Link Insertion Services
There are services who can help you insert your link in the existing articles and content. A nice way to diversify your backlink portfolio and relatively inexpensive, with prices around $10-20 per link. Besides, as existing content, it has already proven its safety. But of course, there is a caveat. For some niches, it becomes really hard to find relevant placements. And since those pages have already been indexed, it may take weeks or months for Google crawlers to revisit them.
Risks you Take when Buying Cheap Backlinks
Potential Risk of Penalties
Cheap price of backlinks usually means whoever sells them doesn't invest in making them look natural. Google easily picks up unnatural looking backlinks and metes out penalties. Depending on the severity of your case and the type of penalty, you can get anything from lowering your page rank and subsequently traffic significantly to getting completely excluded from Google SERP (as can be the case with a manual penalty).
Below is the image of a site traffic drop after a 2019 BERT update, which resulted in the algorithmic penalty for a site.

While it may not be detrimental to your SEO efforts per se, you never want your audience to know you as 'ah, that spammy website which gets mentioned out of place everywhere'. Website reputation is not only reflected by its domain authority or page rank but also by the word of mouth and you want it to be a good word.
3. Cost of Cleanup
In the argument of short-term gains vs. long-term losses of buying cheap backlinks, the latter almost always wins. And in this case, you are faced with the necessity to quickly clean up the mess. Locating and disavowing toxic backlinks and removing them from your backlink profile can prove much more expensive and time-consuming than the resources and efforts you spent on obtaining them.
4. …And Other Unpleasant Consequences
Toxic backlinks can create a stain on your backlink profile and generally on your business that can be very hard to remove. People tend to remember bad publicity for a very long time. When you have to deal with it, it usually creates a drain in your valuable resources, so prevention here beats the cure. You don't want to be associated with malware, spam or fraud in your niche. Sometimes the sum of the consequences is so big, you have no other choice but to start afresh and completely abandon and disown the resource you've worked so hard to promote.
Alternatives to Cheap Backlinks
1. Organic Link Building
Content marketing is considered to be one of the most successful link building strategies which also reaps you a lot of side benefits such as brand recognition, gaining a loyal following, warming up your loyal audience for sales and increasing user retention. When you produce high-quality, useful, engaging content on a regular basis, you have the highest chance of creating viral content and gaining natural backlinks.
2. Guest Posting 
A safe and reliable way of not only gaining good quality backlinks at a wide range of prices or even free of charge, but also building outreach, leveraging new audiences and creating long-standing relationships with influencers and opinion makers.
3. Expanding your Social Media Presence
Keeping your social media pages alive and active, interacting with your followers there and engaging them on a regular basis is a great way to build a loyal following, to add natural links to your backlink profile, increase the number of social signals, which is also one of the factors Google uses to evaluate your page rank.
4. Influencer Integrations
Influencer and blogger integrations are an excellent way to not only obtain a quality backlink but to drive traffic and warm audiences to your resource. People love to watch their favorite blogs do unpackings, reviews of products and services related to their blog niche and tend to use their recs as instructions to act.
5. SkyScraper Technique
There's always room to grow and improve. Skyscraper technique implies finding something your competition does that is good and working and doing it better. It is also a great incentive to grow and improve as a creator in general.
6. Investing in Monitoring and Analysis
Keeping close tabs on your backlink profile is essential so that you can be the first to know what works, what doesn't and which actions require immediate attention. Use specific tools to gather and monitor data and always be in the know of how you're doing in terms of backlinks.
Buying Backlinks with Serpzilla
Serpzilla is an all-in-one link building platform that can offer you various means of link building, from guest posting to link reclaiming.
With a history in link building behind our backs and experience it gave us, we aim to modernize the approach to link-building completely avoiding black-hat tactics. We closely monitor all the resources in our pool and guarantee that none of them produces toxic backlinks.
Serpzilla automates almost anything that could be automated – searching and filtering through the link pools, link placement, negotiations, leaving your valuable resources free for other tasks.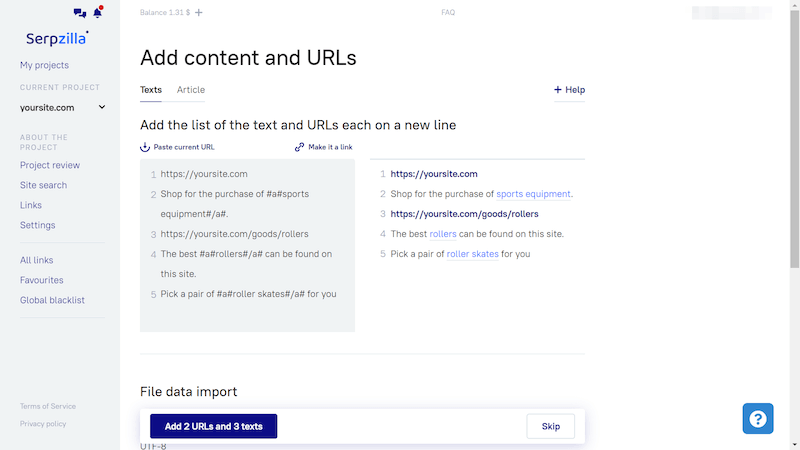 Advantages
The feature set we offer is impressive. It's an all-encompassing SEO-toolkit which provides instruments for analysis, monitoring, management, placement and audits of your backlinks. We offer a holistic approach that helps you stay atop of your link building campaign.
If you're looking for a CRM, but for backlinks, look no further, it's here for you as part of the package. Monitor, sort and filter your backlink acquisition processes, streamline all communication and make sure nothing gets lost.
User-friendly and intuitive
Serpzilla's design makes it completely user-oriented, all of its workflows will immediately seem familiar to you whether you are a seasoned SEO-expert or an aspiring beginner. No learning curve to master it and perform at your best.
Supportive Customer Service
We take pride in offering excellent customer service. A team of SEO experts is available to assist with any inquiries, ensuring that you can make the most out of the platform's features and maximize your SEO efforts.
Our backlink price starts as low as $0.01 and you only pay for backlinks, the use of the software itself is free.