So this is not a full-fledged article as you might expect. It is just a list of websites.
But let me tell you, it's a very, very special list that we're giving away for free!
We SEOs want results as quickly as possible – and our clients want them even quicker. Ideally, that is possible only through search engine marketing (SEM) or PPC. Google ads get you clicks and leads the very day you launch them, because they are built to do that. You pay money and get eyeballs and visitors for your money.
SEOs do not have that luxury. There aren't many ways to speed up organic SEO. While we have tools to monitor our rankings, correct technical SEO mistakes, and submit our pages to Google, there is not much we can do to get them crawled, re-crawled or indexed immediately.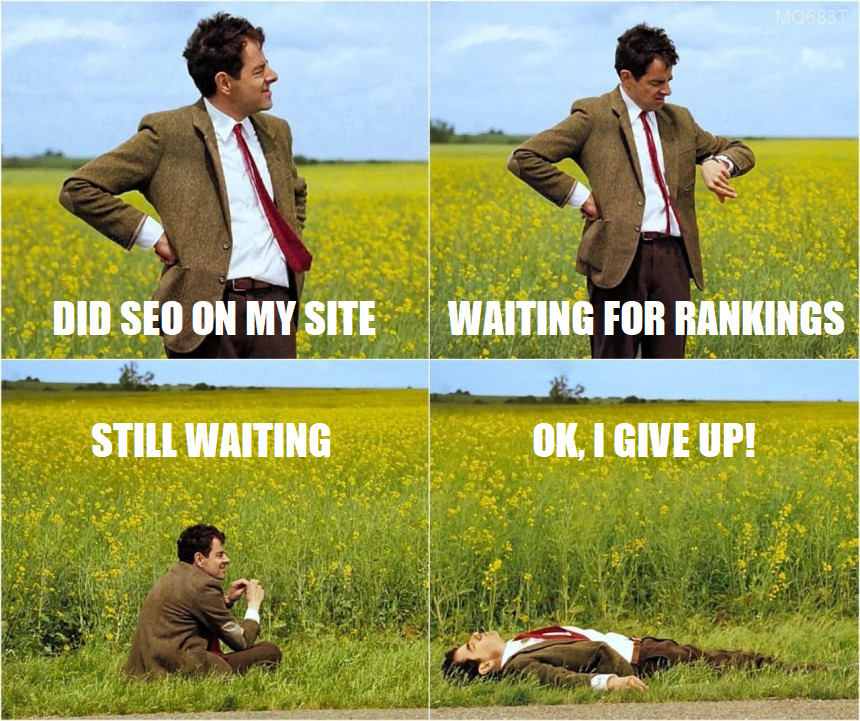 For instance, if you're affected by the recent Helpful Content Update, then Google itself has admitted you might need to wait several months after improving your content to get back the visibility of the good-quality pages on your site.
But as SEOs, we never lose hope – in some rare cases, there is light at the end of the tunnel.
Perhaps the quickest way of getting organic rankings is to build links from websites whose pages get indexed really fast. Yes, such sites exist and Google re-crawls them very frequently. Consequently, if you have a link from such a site, Googlebot gives you a visit soon.
But the question is, where do you find such websites?
Fret not. Our team of SEO experts has put together (and vetted) a GIANT LIST of high quality websites that are optimized to such an extent that their new pages get indexed at lightning speed – sometimes within minutes of publication.
A link from any of these will potentially give you results within a day or two.
The best part? It's not just a handful of sites – there are 1,200+ sites in here (and we keep adding more every week):
Feel free to make a copy of this list in your Google drive and tweak it by adding any great websites that you've discovered so far or removing ones that you don't think are relevant to your niche.
Now, the question for you is – How do you make the best (and quickest) use of this list?
When you go to your Projects dashboard in Serpzilla, you'll see an option on the left called Favorites. Clicking on it will take you to this screen: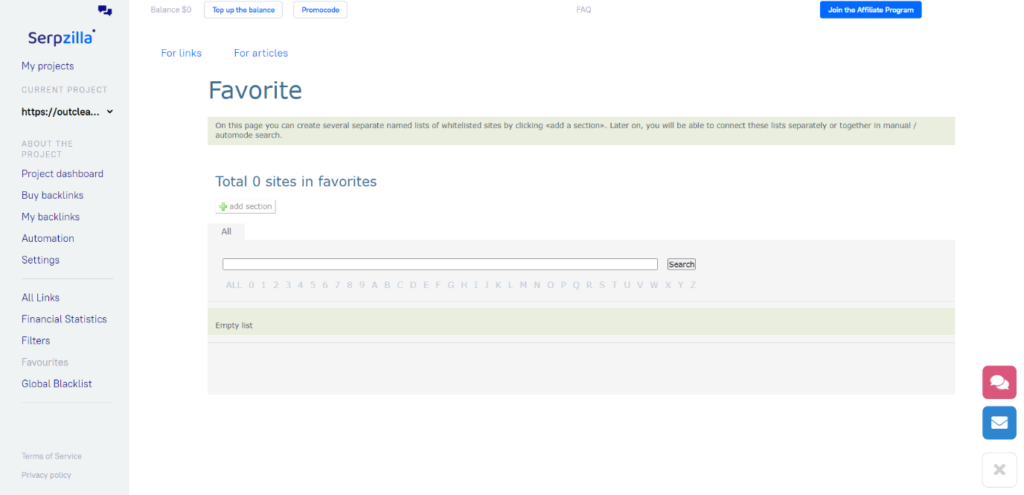 Just upload the whole list here.
Now when you're searching for URLs to get a link from, you can choose to search only from this list. You can reuse this list to buy links for different campaigns. You can also segment these sites into different categories and create more favorite lists for different niches.
We've given you the fruit. How much juice you squeeze is up to you. Happy link building!