About the project
GETPOTTED.COM is an online retailer of flower pots and garden supplies in the UK.

Stages of the SEO strategy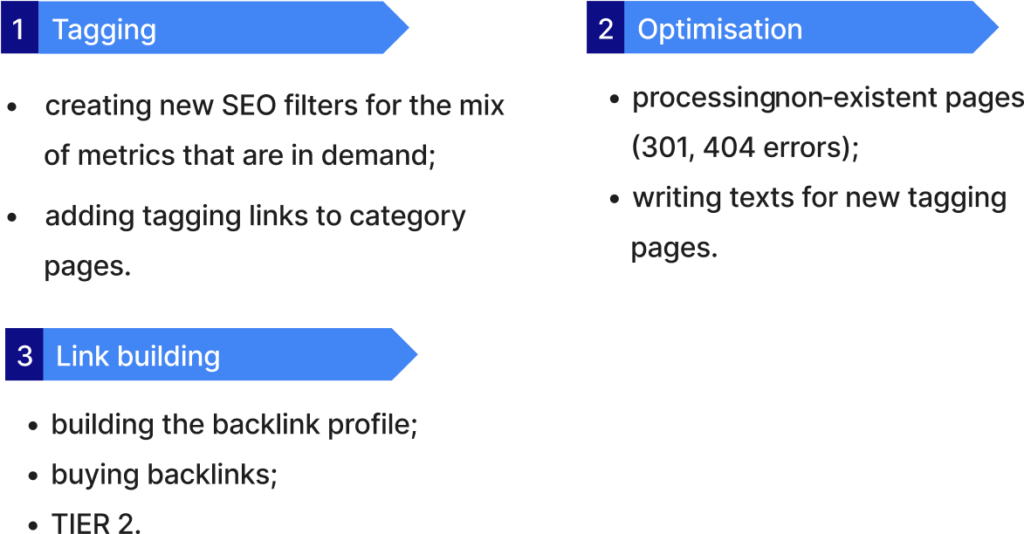 Backlinks promotion
Buying backlinks is a defining part of the strategy. Link building process lasted for the past two years (with a short break due to lack of budget).
The monthly budget for backlinks is USD 150

The results
Organic traffic dynamics on Google