SEO is a highly competitive and rapidly developing sphere, so if you are a SEO specialist, if you are a developer of SEO tools, if you do anything SEO-related, thinking outside the box is something you are used to. Otherwise, it's virtually impossible to stay afloat.
Many SEO tools offer not enough flexibility, sticking to the same old patterns and processes. And once everyone's doing the same thing, it is really hard to find specific value and apply an individual approach to SEO marketing.
We at Serpzilla value our customers' creative streak and want our tools to be able to boost it, not restrict it. Today we would like to show you, our users and our potential users, how versatile a tool Serpzilla is.
We'd like to showcase one of our customers, who used a rather unconventional approach with Serpzilla and managed to achieve fantastic results over a short period of time, to demonstrate what you can do with Serpzilla and your creative thinking.
Our customer from Vietnam has an extensive project and when they started using Serpzilla, they had a humongous database of anchor texts. Most of them were localized, not in English. They started acquiring backlinks through our system, using a ton of keywords. It wasn't a one-time job, they've been doing it for some time with a definite strategy in mind.
When they shared their results with us and we analyzed their backlinks, we were surprised to see that the average domain authority rate for their project was only around 23. While higher domain authority backlinks are more sought for, they also can't (and shouldn't!) be acquired in large quantities. But rated at 23 is the kind of domain authority where you can get backlinks in a bulk, but why do so?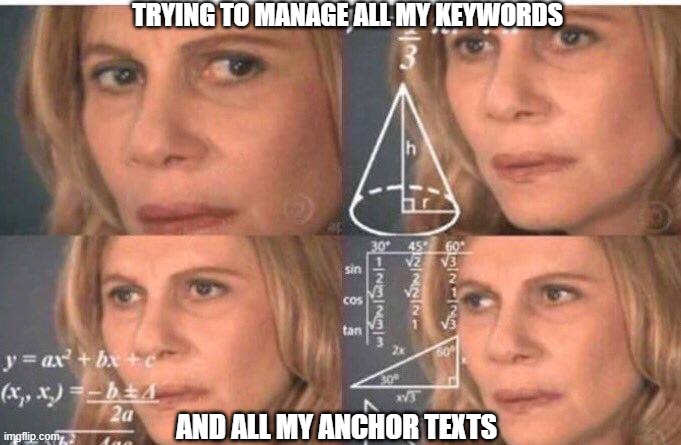 Our customer's strategy turned out to be quite extraordinary. Most of their backlinks cost around $2.5 a month, which is pretty steep for Serpzilla, where we have backlinks starting at as low as $0.01 a month. It seemed even more expensive, considering the rather low DA rates. What was the purpose?
The explanation was that the customer aimed for backlinks with a lower DA, but higher price. They knew exactly what they were doing and the DA/backlink price ratio they had was quite intentional. Most of these backlinks would be from main pages. Which meant, these links provided more link juice than links from pages further inside the site. The customer got the most out of every single backlink.
And don't forget, low DA, so our customer could get a ton of such backlinks. Another thing we noticed was that their campaign ignored the topic and the region parameters. Their Vietnamese site was promoted on the foreign resources as well. Very unconventional, but considering that they aimed for backlinks with bigger link juice amounts, it worked.
In fact, it worked miracles. When they showed us the stats, we were stunned. And well, very proud that something like this could be achieved using our Serpzilla tool. They had 1+ million daily views for their project. 21k+ of their organic keywords were in top 100, 800 out of which were in top 3 and 2000 in top 10! And the most amazing thing, they managed to achieve this result in a little over a month. Check out these unbelievable results: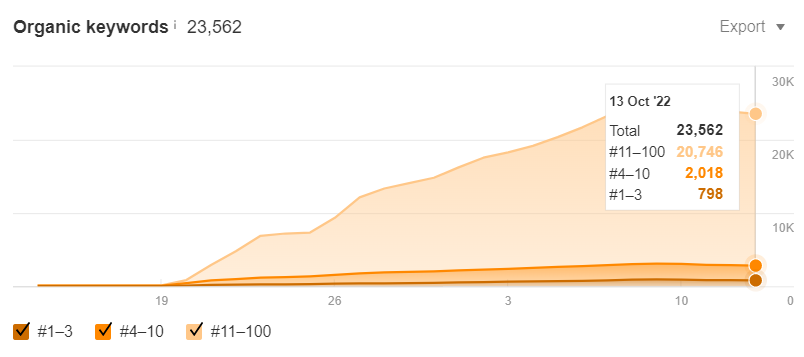 Needless to say, they are a very happy customer. They did have a solid marketing budget, but they told us that they felt their investment had paid off extremely well.
This is what we at Serpzilla love to hear from our customers, and this is what our goal is: to help you harness your creative streak and free your valuable time from boring, manual tasks that can be automated and streamlined with the help of a smart, flexible tool. A tool that you can tune so finely, with so many settings, each configuration may seem like a totally different software. We really do our best to ensure that you keep your personal approach to SEO.
Oh, and a cherry on top, Serpzilla is free to register, so you can get your hands on experience without having to pay any fees. You pay only for backlinks themselves.
This is only one use case for Serpzilla, but we think it illustrates the true spirit of SEO perfectly. You experiment, you improvise, you get bold, you get inspired. You get Results with the capital "R".